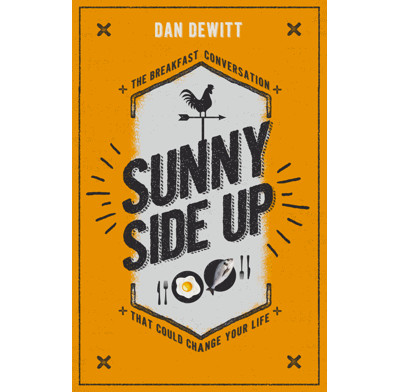 Sunny Side Up
ebook
The breakfast conversation that could change your life
A life-changing breakfast conversation that encourages men to live wholeheartedly for Christ
What event could change your life? Winning the lottery? Getting a promotion? Getting a degree? Scoring a home run, or a winning goal?
It might be hard to believe, but a breakfast conversation could be the most consequential event in your life!
Looking at the breakfast conversation between Jesus and Peter in John 21, we see how Peter's life changed forever as he was challenged to step up and play his part in God's big plan.
And Jesus has an exciting challenge for all of us today. As Jesus captures our hearts with his love and forgiveness, we'll be motivated to be part of something truly extraordinary.
Perfect for encouraging men to live all out for Christ. It is also ideal to give away at men's breakfasts.
Specification
| | |
| --- | --- |
| Contributors | Dan DeWitt |
| ISBN | 9781784984014 |
| Format | eBook |
| First published | January 2019 |
| Language | English |
| Publisher | The Good Book Company |
Other information
Dan DeWitt is the author of "Life in the Wild" and "The Friend Who Forgives"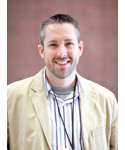 J D Greear
Dan is a great communicator who knows how to apply the gospel powerfully and insightfully to ordinary people's lives. His ministry with college students gives him a unique window into what is happening in the culture at large, and the gospel speaks to questions both new and old. "Sunny Side Up" is Dan at his best!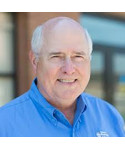 Loren Reno
This is more substantial and of longer-lasting value than any power breakfast I know. I found Dan's book current, relevant, and life-changing.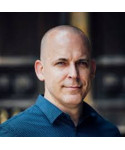 Bland Mason
This book is your invitation to change. You could just stay the same. But why? Why not take this opportunity to respond to the call of Jesus in the Bible to listen, to love, to follow, to risk, and to live for what matters most. Taking the story of Peter's failure and forgiveness, Dan DeWitt reminds us all that it is never too late to let Jesus change us from the inside out.
Wherever you're at in your walk with Jesus, Sunny Side Up is a meal to feast on.
Jonny Ivey, Heirs Magazine, February 24th 2019
It's rare to read a book this challenging, while enjoying hearing its compelling call on our lives. And this is the sure sign that DeWitt has presented Jesus Christ faithfully.... continue reading
"Great book on how to keep going in the Christian walk"
(Review written for 'Sunny Side Up')
Great short book, reminding us of the wonderful love of Jesus in even in our failures. Not only a book for men, but for women as well.