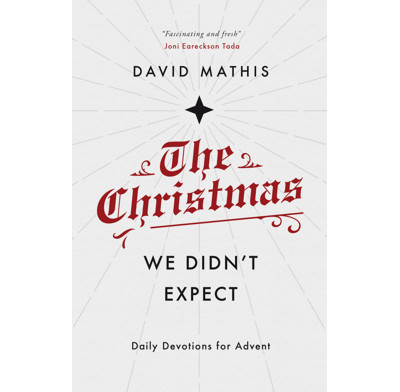 The Christmas We Didn't Expect
ebook
A Daily Advent Devotional
Reflections for Advent that help us to lift our eyes to the wonder of the incarnation and worship Jesus.
Life is full of unexpected twists and turns. But the most unexpected and significant event in the history of the world actually happened over 2000 years ago when God himself became one of us in the person of Jesus Christ.
These Advent reflections, written by David Mathis, help us to lift our eyes to the wonder of the incarnation and worship the one who came to save us.
Be amazed once more by the unexpected details of Jesus' unique birth and saving work with these short daily devotions and prayers, and renew your worship of our humble, generous, and loving Savior.
Written by David Mathis, author of Habits of Grace, executive editor for desiringGod.org and pastor at Cities Church in Minneapolis/St. Paul.
Specification
| | |
| --- | --- |
| Contributors | David Mathis |
| ISBN | 9781784985547 |
| Format | eBook |
| First published | September 2020 |
| Case quantity | 50 |
| Language | English |
| Publisher | The Good Book Company |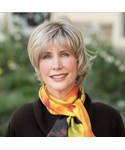 Joni Eareckson Tada
Christmas contains so many delightful surprises, whether presents tucked secretly under the tree or much-loved visitors arriving at your door with arms full of gifts. These delights pale in comparison, though, to the astounding surprises you'll discover in The Christmas We Didn't Expect. David Mathis reveals fascinating twists and turns on every page of the Christmas story. There is always something new to learn about Christ's birth, and this fresh collection of insights truly delivers. My husband, Ken, and I are already planning to use this remarkable book for our devotional reading this Christmas—and we urge you to join us!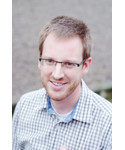 Tim Challies
Christmas is a time in which we tend to find joy in traditions. But traditions are not static, and we benefit from sometimes examining and updating them. Perhaps it is time to update your personal or family traditions with this wonderful series of Advent devotionals. They are fresh, applicable, and deeply biblical. They may just become a precious part of your Christmas tradition this year and in the years to come.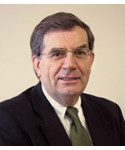 Sinclair B Ferguson
No Advent calendars for sale this Christmas can offer what lies behind the windows David Mathis opens in The Christmas We Didn't Expect. True to its title, it is full of surprises. So, buy it, and carefully unwrap each Advent treat (no more than one a day, or you may spoil your appetite). Then let it melt slowly on your spiritual taste buds and enjoy what Isaiah (the Christmas prophet) called 'rich food'
"jammed with rich theology"
Alistair Chalmers, November 2nd 2020
David Mathis has written this set of daily devotionals for advent that help us see how unexpected the birth and person of Jesus are. The thing I really like about this book is that it goes beyond what we'd expect, Mathis helps you think about the importance of Jesus being both fully God and fully man and more.... continue reading
"use this book as an opportunity to slow down, contemplate Christ, and worship every day"
Bethany Davidson, October 28th 2020
Mathis takes mysterious, grand concepts that people have written entire scholarly works about, and breaks them down into short, expressive readings that build on each other in the weeks to Christmas.... continue reading
"This book is heart-warming."
Matt Cover, January 2nd 2021
Mathis is wonderfully pastoral in his tone in this book. As the executive editor of Desiring God ministries, he is surely concerned with his audience being satisfied in God, and this comes through beautifully on these pages.... continue reading
"The best Advent devotions ever"
(Review written for 'The Christmas We Didn't Expect')
I bought this book last year for myself and it increased my understanding about Jesus's coming to earth. There was so much to consider that I couldn't retain everything. So I used the book again this year and plan to do so during future Advents. I've recommended it to others and given a copy to another copy.
"A great Advent devotional"
(Review written for 'The Christmas We Didn't Expect')
This is an excellent book. Each day has a Bible verse, a few pages to read and concludes with a prayer. The daily reflections not only made me think, they also taught me something new and gave me a new perspective. The book lives up to its title of showing us how the first Christmas did not happen the way people would have expected. For example, I learnt that the Magi were not only astrologers but possibly sorcerers and magicians, whom the Old Testament would have despised. It also helps us to think about the divinity and humanity of Jesus, and what that meant for him as he was growing up.
I would highly recommend this book when you are looking for a devotional for next Advent.
"Interesting and challenging"
(Review written for 'The Christmas We Didn't Expect')
A friend recommended this book and I'm glad I took her advice and bought myself a copy.
It has some original ideas and was an interesting and at times challenging read.
"a real eye-opener!"
(Review written for 'The Christmas We Didn't Expect')
I studied this book myself during advent and was blown away by the amount of questions it raised about a story we all feel we know so well. Once I discovered a friend was also using it, we had regular discussions about the fresh insights into different aspects that we had gained. I've recommended to our Vicar that this is the book we as a church use for our Advent Reflections in 2021.
"Something for everyone"
(Review written for 'The Christmas We Didn't Expect')
As a pastor of a small church I encouraged our folks to join with me in using this book as an Advent devotional. I was encouraged by the number who took me up on the challenge and even more so by the informal feedback throughout Advent as people engaged with the text.
As someone who has preached regularly through the Christmas story some of the "surprises" were already known to me, but yet the author's words and the depth of content still stimulated my mind and warmed my heart. However, for me there were also new insights on words and phrases which I had not thought about previously, which were thrilling to ponder and be challenged by to keep me focused in this special time of year.
"This was a different Advent book in a good way."
(Review written for 'The Christmas We Didn't Expect')
The Christmas we didn't expect was different to some Advent studies I've read but it made me think more about the whole of the Advent "story" and beyond. I can recommend it.
"Great Study of Advent"
(Review written for 'The Christmas We Didn't Expect')
Having followed John Piper's website for many years, David Mathis is often featured, his great study of Advent in daily readings unpacks what was happening as the Son of God came to earth. Taking a look at the individuals we all know so well and with the aid of Bible verses explains how they were involved and some interesting background information. Each day's reading culminates in a prayer to centre the readers' thoughts. A book to enjoy for many Christmases to come!
"Good for scholars"
(Review written for 'The Christmas We Didn't Expect')
Obviously, I am only part way through as it's 15th December.
I found it very instructive and useful for my daily devotions, but a little bit deep to suit my taste. I will continue as it is useful and I am getting a lot from it.
"ideal fresh look at the christmas message"
(Review written for 'The Christmas We Didn't Expect')
nearly half way through the book as we as a small group are using this as a group resource during Advent and zoom on a weekly basis to review what we have read. Helpful guide, giving a comprehensive view of the incarnation. Writer makes you think, challenges you to really engage with Scripture and at the same time makes you wonder afresh at the wonder of Emmanuel (God with us) Recommended.