Valuable
Why Your Worth Is Not Defined by How Useful You Feel
Come and see that our purpose as Christians is not about being useful but about being known by God and enjoying him.
We all want to be useful to God, but often we feel that we're not, or, because of illness or other difficulties, that we can't be as active as we'd like to be. Liz Carter wants to rescue us from the spiral of feeling useless that we get caught in, and to show us that being useful isn't what Christianity is about. In fact, the Bible barely talks about God using people at all.
Weaving together insightful Scriptural analysis and beautifully told stories, Liz takes us on a journey to see what the Bible really says about weakness, identity, and God's purposes for us: helping us to see ourselves and our relationship with God in an entirely different and much more glorious way. Readers will discover that our purpose as Christians is not about being useful but about being known by God and enjoying him.
This book is particularly helpful for those struggling with long-term physical or mental illness, but it's also a great encouragement to Christians who feel that they are not good enough or useful enough to God for other reasons.
Questions at the end of each chapter make this a helpful resource to read with a friend or in groups.
Free extras
Specification
| | |
| --- | --- |
| Contributors | Liz Carter, Paul Mallard |
| ISBN | 9781784988661 |
| Format | Paperback |
| First published | May 2023 |
| Dimensions | 5.1" x 7.8" x 0.3" |
| Case quantity | 50 |
| Language | English |
| Pages | 144 |
| Publisher | The Good Book Company |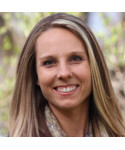 Sarah Walton
Liz Carter offers a fresh and needed voice. To the one who feels useless, the pages of this book will remind you of where your true worth is found. To the one who's exhausted from striving, these pages will free you from the tyranny of 'being enough,' all while growing in you a greater awareness and compassion for the least of these. A book I definitely needed to read!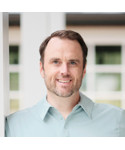 Eric Schumacher
Carefully applying Scripture and peppering her writing with personal illustration, Liz Carter challenges the church to reconsider its preoccupation with 'usefulness' and helps us grasp our value in the light of God's transforming love in Christ. Valuable is paradigm-shifting—a challenging and freeing approach to our relationship with God.
Sam Hailes
I've used the phrase 'used by God' many times, never stopping to interrogate the meaning or connotations. But Valuable has changed that. It exposes Christian culture's misplaced obsession with usefulness. Utterly convincing in its arguments, it presents an infinitely more wholesome vision of what God has created us to be. As Carter puts it: 'We are recipients of God's love, and that love comes through receiving, not through what we do'. What liberating truth!