Explore - 1 year subscription
Bible notes for adults
Get quarterly issues of Explore, our daily Bible readings for adults, delivered direct to your door.
Part of the Explore series.

"A trustworthy and convenient tool for helping people to dig into the Scriptures themselves."
Mike McKinley, Pastor and 9 Marks blogger
These daily Bible readings for adults are designed to help you read the Bible regularly.
Each issue of Explore contains three months of daily Bible readings with ideas for prayer and application. They will help you understand clearly the message & challenge of God's word.
Sign up to an annual Explore subscription (which covers 4 issues) and every quarter we will deliver a copy direct to your door.
You will receive the January-April issue in December, the April-June issue in March, the July-September issue in June and the October-December issue in September. If you join part way through a quarter you will receive the issue for the next quarter the month before it starts.
Each daily Explore study uses questions and explanatory comments to get you digging into the passage. And it features three mini-sections:
• Apply, helping you think about the difference God's word will make to your life
• Pray Thru, encouraging you to speak to the God who's been speaking to you
• Time Out, linking to a different part of the Bible, or raising an interesting thought to reflect on.
Free extras
Specification
| | |
| --- | --- |
| Format | Saddle stitch |
| Dimensions | 5.8" x 8.3" |
| Language | English |
| Pages | 96 |
| Publisher | The Good Book Company |
Other information
Explore has daily readings that are:
• Reliable; clearly applied Bible teaching covering Old and New Testaments
• Manageable; a suggested 15 minutes per study with optional cross references for further reading
• Flexible; dated and numbered readings so you can go at your own pace
• Incisive; not a 'thought for the day' approach, but clear and careful teaching within the context of the whole of the Bible's revelation.
An inter-denominational team of contributors includes Tim Chester, Marcus Nodder, Tim Keller, Ray Ortlund Jr and Tim Thornborough.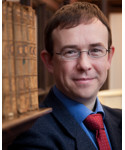 Lee Gatiss
If you want reliable guides to lead you, with a light but faithful touch, as you work through and apply chunks of Scripture in your own life, there's no need to look any further than this wonderful series.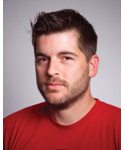 Mike McKinley, Pastor and 9 Marks blogger
A trustworthy and convenient tool for helping people to dig into the Scriptures themselves.

Paul Gardner, Pastor of Christ Church, Atlanta, GA
Reading the Bible daily is an integral part of growing as Christians, and these notes are practical and insightful. Many in our congregation have been greatly blessed through their daily use.
"A Great way to dig into God's word daily"
I highly recommend these bible reading notes. I've been using them for a few good years now. They help me dig into God's word and to hear Jesus speaking - offering comfort, hope, challenge and encouragement to make changes in the light of what I read in the scriptures. There is also a plan to read through the whole Bible in a year if you want to dig deeper ! :)
"Happy with purchase"
I have used explore for years and have always found it very useful for a daily reading and would recommend it
"good books"
prompt delivery. good information about books. easy to use website. excellent books and devotions
"Enhanced QT"
Explore has helped complement my Bible reading causing me to think more deeply about the truths of Scripture. It's not "fluffy" and "touchy feely" but based soundly upon the Word of God, who is Christ.
"helpful and informative"
I appreciate the balance of commentary and challenge in the notes; also the pattern of consecutive readings with a psalm on Sundays.
"Great stuff!!"
I've been using these for years now and they are superb. I love the way they work through books of the Bible. Clear, thought provoking and grounded in Scripture. I highly recommend using this tool to feed on God's word everyday
"An excellent, often challenging, daily focus on the bible"
I have used Explore for several years and find it gives me a helpful, often challenging biblical focus. I learn facts that enlighten my biblical knowledge. What is also great is the challenge to reflect on what the Lord may be saying to me personally through the readings- not always a comfortable experience but very necessary! It is much more than a verse with a quick application. I also enjoy being part of the online group of other readers and getting to see their opinions. I sometimes with the book was bigger so I could write my answers and comments under the questions- the margins are not big enough. I know this would be very large but it would then be like a combination of journal and bible notes...
"Spiritually very helpful. Year's subscription means I don't forget to re-order"
Now my third year with 'Explore', first time with an annual subscription. I recommend the spirituality of 'Explore' and the simplicity of putting an annual subscription in place. The range of contributors and the depth and applicability of their notes on the Bible passages chosen are commendable and very helpful!
"Daily ritual with god"
every morning at 7 am I set aside an hour to read your explore study and cross-reference it to the bible, amazing time with god
"Great mix of questions and explanation"
These quiet time notes are a great mix of questions (both application and about the passage) and explanation of context. It ends with a few prayer points based on the passage. The bible books covered are varied.