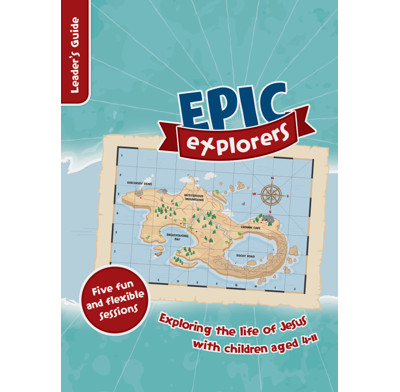 Epic Explorers Leader's Guide
ebook
Christianity Explored Children's Edition
Leader's Guide for Epic Explorers – the children's edition of Christianity Explored
Part of the Epic Explorers series.
Epic Explorers has been especially designed for 4-11s. The five flexible sessions can be used for a holiday club, after-school club, or as an opportunity for children to invite friends to their church group.
Epic Explorers takes children through Mark's Gospel as they explore the life of Jesus together. On the way they will discover who Jesus is, why he came, and what it means to follow him.
The Leader's Guide includes session outlines, talks, Bible discussion groups, and a wide range of linked games, crafts and activities. There are also suggestions for family events to help you build links with parents as well as their children.
The Leader's Guide is designed to use alongside two children's booklets: the Epic Logbook for 8-11s, and Epic Scratch Pad for 4-7s.
Don't forget to register your course for access to extra resources from Christianity Explored Ministries.
Contents
Section 1: How to use Epic Explorers
Program
Planning
Training

Section 2: Leader's Guide
Exploration crafts, games and quiz ideas
1. Breathtaking Bay
2. Discovery Dens
3. Mysterious Mountain
4. Captain's Cave
5. Rocky Road
Family events

Appendices
Talk outlines
Photocopiables
Evaluation forms
Specification
| | |
| --- | --- |
| Contributors | Tamar Pollard, Nate Morgan Locke |
| Format | Digital (delivered electronically) - PDF |
| Case quantity | 50 |
| Language | English |
| Publisher | The Good Book Company/CE |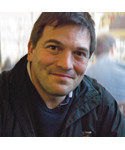 Rico Tice
I'm so thrilled with this latest addition to the Christianity Explored family. Like every edition of Christianity Explored, Epic Explorers is built on the foundation of discovering the identity, mission and call of Jesus in Mark's Gospel. And it does so in a way that is uniquely fun, engaging and, most of all, faithful for children from the ages of 4 right up to 11.