Essential Christianity
ebook
The Heart of the Gospel in Ten Words
What is Christianity really all about?
Drawing on passages from Romans 1 to 12, J.D. Greear unpacks the essential aspects of the Christian message, showing both secular and religious people what the gospel is and how it addresses our most pertinent questions. The gospel, as he explains, is not just about life after death; it's about reclaiming the life we've always yearned to live.
Whether you are exploring the core concepts of Christianity or you are a weary Christian wanting to rediscover the excitement and joy of knowing God, this warm and compelling explanation of the goodness, truth, and power at the heart of the Christian faith is for you.
As J.D. says in his introduction:
"The gospel is not just the diving board off which you jump into Christianity—it's the swimming pool in which you swim. See this book as your invitation to rediscover the goodness, the excitement, the liberation, and the power of the gospel."
This resource can be used for outreach or discipleship and is great to read with other people. It can also be used alongside J.D.'s Romans video series on RightNow Media.
Contents
Introduction
1. Announcement
2. Undeniable
3. Rejection
Interlude: What about the Bible's Views on Sex?
4. Counterfeits
Interlude: What's So Special about Jesus?
5. Rescue
6. Faith
Interlude: How Can Anyone Believe in the Resurrection?
7. Inclusion
8. Struggle
9. Spirit
10. Therefore
Specification
| | |
| --- | --- |
| Contributors | J D Greear, Joe Gibbs |
| ISBN | 9781784988456 |
| Format | eBook |
| First published | February 2023 |
| Case quantity | 50 |
| Language | English |
| Pages | 192 |
| Publisher | The Good Book Company |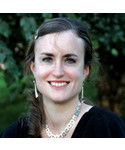 Rebecca McLaughlin
Author, Confronting Christianity
If you're wondering what on earth to believe in a confusing and often disappointing world, Essential Christianity could be just the lifeline you need. In it, pastor J.D. Greear peels back the layers that can get piled on top of Christianity and helps us see the 1st-century original, which offers life-changing hope to billions around the world today—including you.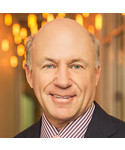 Dan Cathy
Chairman, Chick-fil-A
Every generation needs a voice to present the central tenets of the Christian faith in a way that is both contemporary and timeless. With Essential Christianity, J.D. Greear shares the good news using simple, direct language and explanations first laid out by the apostle Paul. A compelling and helpful guide for anyone exploring their own faith journey.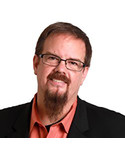 Ed Stetzer
Executive Director, The Billy Graham Center, Wheaton College, Illinois
Our questions really matter. Yet our questions should cause us to seek for the truth and not just end the conversation at our query. That's what J.D. Greear does here. He asks the questions—and proposes clear answers—about key issues of the Christian faith. Essential Christianity will be a key resource for those considering the faith and for their friends who want to share it with them.