Read This First
ebook
A Simple Guide to Getting the Most from the Bible
How to read and understand the Bible.
The Bible is the most extraordinary book you'll ever read; it's how God speaks directly to us and how his Spirit works to change us. But it can seem intimidating, confusing and even a little bit boring.
In this book, Gary Millar shows you that the skills you need to read the Bible are not beyond your grasp. In a warm, approachable style, he gives you the tools to read and understand the Bible for yourself, helping you move from confusion to confidence as you enjoy refreshment in God's word.
Whether you are a new believer and don't know where to start or you have been a Christian for a while but have never got into a regular habit of Bible reading, this book will equip you to get going. As you read the Bible, you will hear God speak, and you will be changed to be more like Jesus. Don't miss out!
Gary Millar is the Principal of Queensland Theological College in Brisbane, and head of The Gospel Coalition Australia.
Contents
Introduction
1. Why Bother with the Bible?
2. Learning to Read
3. What's the Vibe?
4. You Know What I Mean?
5. King Context
6. It's Not about Me (Although It Is)
7. Over to You
Appendix: What Is the Bible?
Recommended Resources
Specification
| | |
| --- | --- |
| Author | Gary Millar |
| ISBN | 9781784986872 |
| Format | eBook |
| First published | January 2022 |
| Case quantity | 50 |
| Language | English |
| Pages | 128 |
| Publisher | The Good Book Company |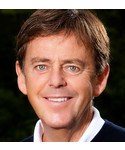 Alistair Begg
Bible Teacher, Truth for Life
I recently provided new believers with study Bibles filled with notes, maps, quotes, and explanations. Instead of finding it helpful, they were bewildered. If only I could have given them a copy of this excellent book. From now on I will definitely recommend that they read this first.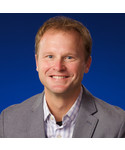 David Mathis
Senior Teacher and Executive Editor, desiringGod.org; Author, Habits of Grace
There is, of course, no better way to learn to read the Bible for yourself than to read it for yourself. Yet we all need help with learning to read—and all the more with the most important book in history and the very words of God himself. Gary Millar is a gifted guide for this most important of pursuits. Learning to read the Bible will not only give you answers; it will give you life—the very kind of life in your soul you've been longing for.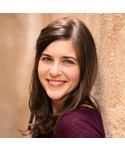 Gloria Furman
Co-editor, Word-Filled Women's Ministry and Joyfully Spreading the Word
What could be more important than learning how to read, understand, and apply God's word? Read This First is an accessible, encouraging, and jam-packed primer to help you read the Bible. This book answers so many questions­—even questions you didn't know you had!