Gospel Centered Family
Becoming the parents God wants you to be
A parenting manual taking us through the major Bible principles for family life.
Read an independent review from The Gospel Coalition.
Numerous books set out to help Christian parents in the challenging mission of raising their children well—so what's different about this one? Well, the answer's in the title! It's not about how the gospel fits into Christian family life, but how family life should fit into the gospel—God's greatest purpose for this universe, achieved in Christ.
Many books aim to raise up competent, balanced parents and well-trained, well-rounded children. But Tim Chester and Ed Moll focus on families growing God-knowing, Christ-confessing, grace-receiving, servant-hearted, mission-minded believers—adults and children together.
Christian families should be about...
- not just making good citizens but also church planters, missionaries, reformers, servants and evangelists;
- not just learning about God but also showing him to others;
- not just controlling behavior but also changing the heart;
- not just parents and children, but being an integral part of the wider church family.
In twelve concise chapters, Gospel-Centered Family takes us through the major Bible principles for family life, challenging us to give up our 'respectable' middle-class idols, and to become the distinctively different people that God, through his gospel, calls us to be.
Contents
Introduction
Part One: A Gospel-Centered Family
1. Gospel-centered families
Your family can show how great it is to live under God's reign of love.
2. Gospel-centered hopes
Knowing God is far more important than getting on in life.
Part Two: A Grace-Centered Family
3. Disciplining a parent's heart
The biggest obstacle to good discipline is our own selfish hearts.
4. Grace for a parent's heart
Trying to be a good parent will crush you if you don't embrace grace.
5. Disciplining a child's heart
Changing hearts matters more than controlling behavior.
6. Grace for a child's heart
Don't train your child to be a legalist.
7. Children as a gift
Make sure you enjoy your children!
Part Three: A Word-Centered Family
8. Living the word
Teach your children about God in the context of everyday life.
9. The word and other voices
Shape what younger children watch and how older children watch.
10. Praying the word
Teach children to pray by praying with them.
Part Four: A Mission-Centered Family
11. A bigger family
We belong to two families.
12. A Serving Family
Children are not the center of the world.
Free extras
Specification
| | |
| --- | --- |
| Author | Tim Chester, Ed Moll |
| ISBN | 9781908317070 |
| Format | Paperback |
| Dimensions | 6" x 8.8" x 0.2" |
| Case quantity | 60 |
| Language | English |
| Pages | 96 |
| No. of studies | 12 |
| Publisher | The Good Book Company |
Also available in
Other information
Tim Chester understands what it means to live the Gospel of Jesus Christ in your daily life. So, in this very practical book about family life, he shows what it means to rest in grace as parents, to respond with grace to our children and to teach them to hope in grace themselves. This book is a must read for parents. It brims with encouraging grace and practical direction on every page.
- Paul Tripp, Author and Conference Speaker
Gospel Centered Family
Chet Daniels, The Gospel Coalition, June 23rd 2011
I could not extol it more. I have yet to see a resource that is more concise, yet holistic on the issue of parenting. If you want to give the families of your church comprehensive vision for their homes that is centered on the good news of Jesus Christ rather than their immediate relations, get them to study Gospel-Gentred Family.... continue reading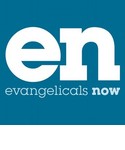 At Home with the Kids
Kath Paterson, Evangelicals Now, June 23rd 2011
This little gem should be compulsory reading for all Christian parents. Its emphasis upon applying gospel truths into every area of family life, acknowledging the sin of self-focused hearts and growing together as a family under God's grace and rule is challenging, refreshing and liberating. Above all it's about modelling the grace that begins with the heart, moves into the home and then reaches out to the far corners of the earth. Parenting is, after all, about God's grace!... continue reading
"I highly recommend"
For those who are struggling with raising kids (young ones and older), I highly recommend this quick read. It is so well written and laid out using Bible scripture as the basis, pointing children to the gospel, cultivating loving hearts toward Jesus, (kids and parents) with very practical application steps.