Helen Roseveare
The Doctor Who Kept Going No Matter What
Inspiring children's biography of Helen Roseveare, who served God as a missionary doctor in central Africa.
Part of the Do Great Things For God series.
Read the true story of Helen Roseveare, a missionary doctor in central Africa.
On the day of her eighth birthday, Helen sat in Sunday school cutting and sticking pictures of faraway countries and, in her heart, made a decision:
"When I grow up, I will travel the world and tell other boys and girls about Jesus."
Follow her life story from medical student to missionary doctor in the heart of Africa. You'll learn all about the ups and downs she experienced, including being held as a prisoner for many months, and you'll discover how her faith kept her going.
This beautifully illustrated children's biography of Helen Roseveare (1925-2016) is part of a series designed to show kids that God uses ordinary people to do extraordinary things.
Download free extras, such as worksheets, to help children interact with the true story and think of ways in which they can also follow God and encourage his people today.
These stories can be read to young children or enjoyed independently by early readers. The free extras make these stories useful for homeschool, Sunday school, missions events, and more.
Specification
| | |
| --- | --- |
| Age range: | 4 - 7 |
| Contributors | Laura Wickham, Cecilia Messina |
| ISBN | 9781784988616 |
| Format | eBook |
| First published | February 2023 |
| Case quantity | 50 |
| Language | English |
| Publisher | The Good Book Company |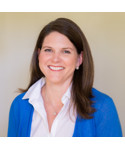 Melissa B Kruger
Women's Ministry Coordinator, Uptown Church; author, The Envy of Eve
Children want heroes. While they may look for them in fictional accounts of magical powers or super-human strength, Christian biographies offer up true stories that invite children to see the greatness of God's power at work through his people. As parents, we have the opportunity to introduce our children to heroes like "Helen Roseveare: The Doctor Who Kept Going No Matter What." I pray that this book will inspire a new generation of missionaries who faithfully serve all over the world.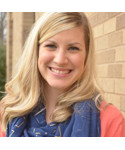 Courtney Reissig
Author of The Accidental Feminist and Glory in the Ordinary
I've loved Helen Roseveare's story since I became a Christian. Her faithfulness in suffering is one to encourage both children and adults alike. This is a wonderful story of perseverance that I will read to my children over and over again!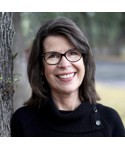 Barbara Reaoch
Director, Children's Division, Bible Study Fellowship
Helen Roseveare's life still speaks. Her real story will help your children see their real need for Jesus.
"Historical & Inspirational"
This is our first Do Great Things for God book and I need to start collecting the others! This book has beautiful and engaging pictures while sharing the true and inspirational story of Dr. Helen Roseveare! I wish that there was a bit more information as my 3 and 4 year old would have both loved to go a bit deeper into her life but still so encouraging to share with them stories of those who stayed firm in their faith, made a difference for Christ, and used their gifts to bring Him glory!
"Inspiring and True"
I loved reading true stories of missionaries as a teenager, including the story of Helen Roseveare. I'm delighted that this book is available to inspire even younger children about her life. It honestly mixes the reality of joy, and hardship (and sometimes miracles) that come when we follow Jesus. Helen was 8 when she decided to become a missionary. I pray that this book will light a spark in other children to make that decision to serve Christ wherever he takes them.
"Inspiration for Readers of All Ages"
Helen Roseveare: The Doctor Who Kept Going No Matter What is the latest title in the Do Great Things for God series by The Good Book Company. This lovely book details Helen Roseveare's life as a medical missionary in Africa. She hoped to show the love of Jesus to those she cared for and decided to dedicate her life to medical missions when she was only eight years old!

God led her to Congo where she helped build a hospital, care for its patients, and share about Jesus with them. Helen herself became sick while caring for those who were ill and she even endured imprisonment at one point. Helen's choices were often personally costly and as such, her life story in many ways reminded me of Jesus.

I'm grateful for how this book preserves Helen's legacy and makes it easy to understand for young readers.

I received Helen Roseveare compliments of The Good Book Company in exchange for my honest review.
"Be Still and Know that I am God"
In Helen Roseveare, Lauren Caputo-Wickham shares the story of the doctor who kept going no matter what.

This latest entry in the Do Great Things for God series is one of my favorites. As a nurse, I'm very happy to show my children how they can honor God through medical work! Roseveare's story is especially meaningful as she uses her medical profession to do missionary work.

Be Still and Know that I am God

I was most pleased to read from the book Psalm 46:10 to my children: Be still, and know that I am God. The book says that our children can trust God when we are worried or scared, and this is something that I often tell my children as well.

The illustrations by Cecilia Messina are colorful and playful. They do a beautiful job of transporting your children into the story. I often play "doctor" with my kids, and I'm happy to use this story to show them how saints like Roseveare live out their faith.

I received a media copy of Helen Roseveare and this is my honest review.
"A Great Addition To One of Our Favorite Series!"
As a mother to an energetic, bright young girl, I have been a long time fan of the Do Great Things For God series! This most recent release of Helen Roseveare is a fantastic addition to our beloved favorites of Betty Greene, Gladys Aylward and Fanny Crosby. These stories feature strong women of faith who serve as brave, insightful leaders and pioneers in a variety of professions that are unique and exciting to my daughter and I!

Helen's story begins at any early age which I loved, making her story relatable to little ones. She studied hard and followed God's call on her life, stepping out in faith to serve in the darkest parts of the Congo as a doctor and missionary. I enjoyed that this story focuses on her faith and the things she prayed for, in addition to the ways God answered her prayers. It's inspirational and demonstrative of what faith can do!

This book shares the reality that Helen was captured and imprisoned for some time, presenting it in a way that is relevant but not scary or overwhelming for little readers. In fact, it reminds them of the Scripture that was near and dear to Helen's heart and displays her perseverance and trust in God as her protection.

The illustrations in this hardcover, glossy book are lovely, depicting a wide range of colors, children and emotions. My daughter (4.5 years old) really loved flipping through the book on her own. When we read it together, the story was short and entertaining enough to hold her interest. It also sparked several great conversations!

I love that this collection of books features a different color on each cover, making it a fun collection to display in our daughter's library. While the book appeals to my daughter, I think it will just as easily appeal to little boys as well and be a great addition to a church or school library and for homeschooling families!

* I voluntarily received a complimentary copy of these books from The Good Book Company and all thoughts below are my own.
"We love this one"
My kids love this book. Its so encouraging getting to read about a lady who was a doctor and had a deep faith in God. This book is awesome for younger elementary with short attention spans, unlike many picture book biographies, the text is short and concise, and the pictures share just as much of the story as the words. This keeps my kids engaged and actively listening.
"An Unsung Hero, For Sure"
I highly recommend this book, and it would be perfect in any church, Sunday school, children's church, or homeschool library.
Helen's name is not one we hear when we talk about famous missionaries, so I want to thank The Good Book Company for this complimentary copy for my honest review.
Helen is now a missionary that is high on my list to share her life story with to my children and grandchildren.
"A Tale of Bravery"
The Do Great Things for God series is a great line of biographies to introduce your young children to inspiring Christian heroes.

Before reading this book, I was not familiar with Helen's story so I was delighted to learn more. Her courage and dedication to serving others at all costs really resonated with me. She did not shy away from hardships even ones that put her in physical danger. This would be a great book to discuss missions and the purpose of missionaries in the function of the Church globally with your children.

If you do not own other titles in the Do Great Things for God series, I would suggest grabbing them all. They are wonderful!
"Engaging Book that Teaches Kids Courage in Faith"
For some reason we haven't really taught our kids about missionaries much. They are 6, 4, and 2. I saw this book and thought it would be really good to show them how people follow their faith and God's calling in courageous ways.

They were very engaged in the book, the pictures are colorful and interesting. They had a lot of questions. Although they were sad when they read that Helen died, it was a great opportunity to talk about God's faithfulness and sharing Jesus with others even at cost to ourselves.

I'm glad they included the photograph of Helen at the end to help them can connect that this was a true story and not a nice idea.

I look forward to continuing these conversations with them by reading other books in this series!

Definitely recommend this book for families!
"Fun, Engaging & Encouraging"
I adore this series and am so happy to have a new one to put in our Children's Ministry wing at church. This book is fun to read, short and engaging, and very encouraging!