Gospel DNA
21 ministry values for growing churches
Unpacks Paul's leadership training in Acts 20 – the "Gospel DNA" for growing churches.
Acts chapter 20 tells how Paul sat down to train the elders of the Ephesian church he had planted some years before. The principles of gospel ministry he lays down are simple, but absolute dynamite.
In 21 simple, practical principles, Richard Coekin sets out how this "Gospel DNA" should shape our approach to building churches today.
This book draws on his experience as Director of the London-based Co-Mission church-planting initiative in the UK. It will help you be part of a dynamic strategy for growing gospel churches today.
Includes a Foreword by D.A. Carson
Contents
1. Learning from a legend
2. Train leaders (v17)
3. Share your life (v18)
4. Serve the Lord (v19)
5. Teach the Bible (v20)
6. Seek repentance and faith (v21)
7. Accept unavoidable risk (v22)
8. Enjoy the Holy Spirit (v23)
9. Proclaim the gospel (v24)
10. Preach the kingdom (v25)
11. Warn about judgment (v26)
12. Tell the whole truth (v27)
13. Pastor the flock (v28)
14. Care for the local church (v28)
15. Proclaim his death (v28)
16. Beware of the wolves (v29-31)
17. Trust God (v32)
18. Trust God's word (v32)
19. Celebrate our inheritance (v32)
20. Help the weak (v33-35)
21. Pray with confidence (v36)
22. Keep going to all nations (v38)
Free extras
Specification
| | |
| --- | --- |
| Author | Richard Coekin |
| ISBN | 9781784980894 |
| Format | Paperback |
| First published | March 2017 |
| Dimensions | 5.1" x 7.8" x 0.5" |
| Case quantity | 64 |
| Language | English |
| Pages | 192 |
| Publisher | The Good Book Company |
Other information
Richard Coekin is Director of the Co-Mission church network and Senior Pastor of Dundonald Church, SW London. A renowned Bible teacher and the author of several books including Our Father and Ephesians For You, Richard is also Chairman of the London Men's Convention. He is married to Sian and they have five children.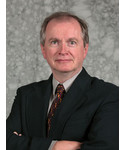 Don Carson
Research Professor of New Testament at Trinity Evangelical Divinity School
I cannot imagine that any church serious about Jesus, his gospel, and his Word could not make excellent use of this short book that engagingly articulates old "ministry values" in fresh and memorable ways. Don't be satisfied with one copy; buy a box of them and distribute them widely.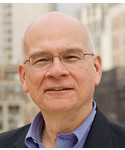 Timothy Keller
Founder of Redeemer Presbyterian Church, New York City
It is often said that gospel truth is not merely the means for conversion but is also a shaping power for all Christian life and ministry. But such a statement is often followed by generalities. Richard Coekin has developed a robustly biblical and eminently practical handbook for applying the gospel to the ministry of the local church. I recommend it!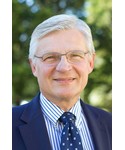 Peter Lillback
President, Westminster Theological Seminary, Philadelphia
Acts 20:17-38 summarizes St. Paul's timeless apostolic wisdom for the vitality of the church. The gospel DNA of this classic text has been helpfully distilled by Richard Coekin, a pioneering church-planter and church-planting-movement leader serving in contemporary secular London. His biblically rich, Christ-centered insights will encourage you to bolder evangelism, greater care for the integrity of the church and more careful exposition of the Scriptures. Be warned, this little book may inspire you to plant a church as the Gospel's DNA replicates itself in your community.
"An excellent resource"
David McDonald, Evangelicals Now, February 24th 2017
I'm keen to get multiple copies of this book so that I can start reading it with others. In fact, I recommend the churches and leaders in our FiEC network make use of this book as a training manual. It's a book to read slowly, chapter by chapter, pausing to review, discussing how we can apply its lessons, and making plans to change for the better.... continue reading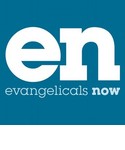 PLANTER'S HANDBOOK
Pastor Mark Troughton, Evangelicals Now, May 1st 2017
Richard Coekin's handbook Gospel DNA, with a Foreword by D A Carson and commended by other household names, outlines 21 hallmarks of gospel churches from Acts 20. The author is someone who doesn't just 'talk the walk', having already planted 30 churches in London out of Dundonald Wimbledon under the banner of Co-Mission. His conservative aim is to plant 30 more by 2025 and the bigger, hairier one of 360 'a little further down the road'. Whatever our ecclesiological DNA, we would all profit from a post-winter, gospel-health check-up !... continue reading