Queen Elizabeth II
The Queen Who Chose To Serve
Inspiring children's biography of Queen Elizabeth II highlighting the Christian faith that has underpinned her remarkable reign.
Part of the Do Great Things For God series.
Princess Elizabeth never expected to be Queen. But when she was ten, her uncle, King Edward VIII, abdicated and everything changed… Her father took over as King, but after 15 years on the throne, he died. So when she was just 25 years old, Elizabeth was crowned Queen and has become the longest-serving monarch in British history.
This inspiring children's biography of Queen Elizabeth II chronicles key moments in her life. It also highlights her Christian faith, in particular what she has said in her Christmas Day speeches.
Young children will learn more about the incredible life and faith of Britain's longest-serving monarch and they will be inspired about the great things they can do for God.
Written by Alison Mitchell, who has authored many children's books, including the award-winning The One O'Clock Miracle, and Jesus and The Lions' Den. Illustrated by Emma Randall whose previous works include Diary of a Disciple: Luke's Story.
Contents
Queen Elizabeth II: Illustrated Biography
Further notes about the queen for adults and older children
Free extras
Specification
| | |
| --- | --- |
| Age range: | 4 - 7 |
| Author | Alison Mitchell, Emma Randall |
| ISBN | 9781784987527 |
| Format | Hardback |
| First published | May 2022 |
| Dimensions | 7.7" x 9.4" x 0.3" |
| Case quantity | 50 |
| Language | English |
| Pages | 24 |
| Publisher | The Good Book Company |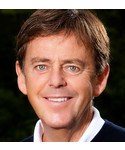 Alistair Begg
Senior Pastor, Parkside Church, Cleveland, Ohio; Bible teacher at Truth For Life
There is only one person that the Queen addresses as "Your Majesty", and in this wonderful book we discover who that is and why she does that.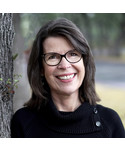 Barbara Reaoch
Author, A Jesus Christmas and A Better Than Anything Christmas
Inspire your kids with the life of Queen Elizabeth II.  This engaging story reveals her life ambition—to serve Jesus Christ, her "Savior" and "anchor."
Bob Hartman
Author, The Prisoners, the Earthquake, and the Midnight Song
A lovely, concise celebration of Queen Elizabeth and her faith!