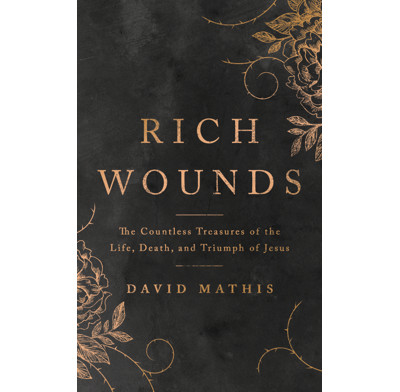 Rich Wounds
ebook
The Countless Treasures of the Life, Death, and Triumph of Jesus
Profound reflections on the cross that help you to meditate on and marvel at the sacrificial love of Jesus. This book can be used as a devotional, especially during Lent and Easter.
These profound reflections on the cross from David Mathis, author of The Christmas We Didn't Expect, will help you to meditate on and marvel at Jesus' life, sacrificial death, and spectacular resurrection—enabling you to treasure anew who Jesus is and what he has done.
Many of us are so familiar with the Easter story that it becomes easy to miss subtle details and difficult to really enjoy its meaning. This book will help you to pause and marvel at Jesus, whose now-glorified wounds are a sign of his unfailing love and the decisive victory that he has won:
"He was pierced for our transgressions, he was crushed for our iniquities; the punishment that brought us peace was on him, and by his wounds we are healed." (Isaiah 53:5)
This book can be used as a devotional. The chapters on Holy Week make it especially helpful during the Lent season and at Easter.
Contents
Introduction: The Many Crowns of Christ

Part 1: His Life
1. His Habits: Time Alone for God
2. His Purpose: Why Jesus Lived
3. He Worked: Jesus' Unfrenzied Industry
4. He Slept: The God-Man at Rest
5. He Wept: The Human Emotions of Christ
6. He Walked: The Selfless Pace of Christian Love
7. He Taught: Marveling at the Words of Christ
8. He Discipled: Blessing the Masses, Investing in the Few

Part 2: His Death
9. What Makes a Cross Wonderful?
10. What Makes Blood Precious? Five Benefits Christ Purchased
11. Barabbas and Me: A Substitute for the Guilty
12. He Took the Wrath for Us: The Glory of Propitiation
13. A Much More Excellent Covenant: Five Contrasts with the Old
14. God's Defining Moment: How Christ Secured Our Deepest Joy
15. Get to the Cross and Never Leave

Part 3: His Triumph
16. His Heart Beats
17. He is Risen Indeed
18. He Cannot Be Stopped
19. He is Exalted: The Ascended and Seated Christ
20. His Reign Has Begun: Christ as Sovereign and Judge
21. He Sat Down: The Great Coronation in Heaven
22. His Scars Will Never Fade: The Wounds Christ Took to Heaven

Part 4: His Passion Week
23. The Strange and Wonderful Ride: Palm Sunday
24. The Most Controversial Claim Jesus Made: Holy Monday
25. He Sealed His Fate with a Song: Holy Tuesday
26. Enter the Traitor: Spy Wednesday
27. His Hour Had Come: Maundy Thursday
28. Why We Call the Worst Day "Good": Good Friday
29. They Did Not Break His Legs: Holy Saturday
30. The Triumph of Joy: Easter Sunday

Epilogue
Specification
| | |
| --- | --- |
| Contributors | David Mathis |
| ISBN | 9781784986889 |
| Format | eBook |
| First published | February 2022 |
| Case quantity | 50 |
| Language | English |
| Publisher | The Good Book Company |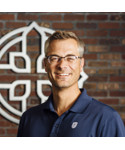 Dane Ortlund
Senior Pastor, Naperville Presbyterian Church
Scripture speaks of 'the unsearchable riches of Christ' (Ephesians 3:8). In Rich Wounds, David takes us into these endless riches with his beautiful reflections on the Savior. A deeply edifying book.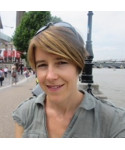 Linda Allcock
Author, Deeper Still
Weaving together biblical truth, historical treasures mined from hymns, and contemporary challenging insights, Mathis has produced a masterpiece guaranteed to refresh even the most stagnant heart. Reading these short, simple yet deeply profound reflections, I was compelled to put down Mathis's book, open my Bible, and worship.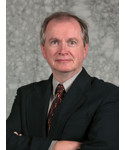 Don Carson
Co-founder, The Gospel Coalition; Professor of New Testament, Trinity Evangelical Divinity School
David Mathis takes one treasure at a time, drawn from the life, death, res- urrection, and exaltation of Jesus, and reverently unpacks it and meditates on it. This book is well-written and edifying.
"great Resource"
(Review written for 'Rich Wounds')
Mathis does a wonderful job of refreshing our delight and awe in Jesus by delving deep into his Life, Death, and Resurrection. Jesus is not the person nor the Savior the Father claims Him to be within Scripture without all three of these aspects.

The book is structured as a devotional split into four parts with thirty days of readings. The four part titles: His Life, His Death, His Triumph, His Passion Week. Each daily reading is formatted the same:

- Scripture Reference

- Insights from Mathis

- Prayer

- Additional Scripture Reading

I love that each day is saturated with Scripture. As someone who has not read from Mathis previously, he surprised me in his knowledge surrounding theology and doctrine. The devotionals were simply yet profound. I was able to grasp the concepts being addressed but also feel challenged to dissect deeper.

The back cover description indicates our hearts will thrill with adoration and wonder - this could not be more true after reading this devotional. It is a wonderful option for Easter but also for any other time of the year. It is ideal for all walks of faith and everyone will gain a deeper understanding and perspective of Christ's purpose.

I received a copy of this book from The Good Book Company in exchange for an honest review.
"Such a Great Encouragement"
(Review written for 'Rich Wounds')
No matter how many times we ponder the cross and resurrection, we will never comprehend the magnitude of grace and mercy that are on display through Christ's sacrifice. This reflection by Mathis is something I've used as a devotional for the past few weeks and it's been a great encouragement. As Mathis says on the back cover, "Jesus is a king unlike any other... These thirty meditations will bring delight for your soul". This they do!