Sanctuary
ebook
Cultivating a Quiet Heart in a Noisy and Demanding World
31-day devotional that helps women find true peace in Christ among the busyness, noise and pressures of life.
Whether it's the TV or radio continually playing in the background or the persistent pinging on our phones, the constant noise and frenetic pace of modern life can be overwhelming. The cacophony of cultural messages that permeate the air produces an inner restlessness that says, "You should be doing more, saying more, posting more, and sharing more."
More than ever, we need sanctuary, not only as a refuge from the noise around us but also as a place where God's truth can be clearly heard.
This 31-day devotional explores what it means, and what it looks like in very practical ways, to lead the "quiet life" Paul speaks of in 1 Thessalonians 4:11-12. Readers will come to see that a quiet life doesn't mean escaping from the world around them but centering their hearts on Christ so that they can live with a clear focus, a quiet confidence, and a steady peace.
This book is for those who…
• feel overwhelmed and long for quieter spaces that allow for thoughtful reflections and honest conversations.
• want to balance time spent online with non-digital activities and invest in real-life relationships.
• desire a deeper quality of life beyond the online culture of noise, outrage, and self-promotion.
Contents
Introduction : Searching for Sanctuary
Day 1. Where Strength Is Found
Day 2. A New Identity in a New World
Day 3. The Mirrors in Our Hands
Day 4. Having a One-Thing Heart
Day 5. A Place of Refuge
Day 6. When Light Pierces Darkness
Day 7. The Grace of Good Work
Day 8. A Timely Heart X-Ray
Day 9. To Be Seen and Understood
Day 10. The Encouragement We Really Need
Day 11. A Different Choice on a Different Day
Day 12. The Hands That Serve
Day 13. When Small Things Matter in Big Ways
Day 14. The Question We Must Settle
Day 15. Of Comfort and Conviction
Day 16. Known by Love
Day 17. This Is Just the Overture
Day 18. The Pursuit of Less
Day 19. Loss Can Either Define or Refine
Day 20. Where We Turn When Life Turns Hard
Day 21. Even on the Far Side of the Sea
Day 22. The Habit of Gathering
Day 23. The Power of Silence
Day 24. Where Our Focus Lies
Day 25. Vessels of Purpose
Day 26. From the Overflow
Day 27. A Sweet Respite for the Soul
Day 28. A Life Poured Out
Day 29. After a Little While
Day 30. A Sanctuary of Praise
Day 31. A New Sojourn Begins
Epilogue: A Blessing for Your Journey
Specification
| | |
| --- | --- |
| Contributors | Denise J. Hughes |
| ISBN | 9781784988401 |
| Format | eBook |
| First published | December 2022 |
| Case quantity | 50 |
| Language | English |
| Pages | 224 |
| Publisher | The Good Book Company |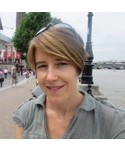 Linda Allcock
Author, Head, Heart, Hands and Deeper Still
Powerfully yet gently, Denise exposes the noise that fills our lives and leads us on a journey towards the peace that God alone gives. This book will do your heart good.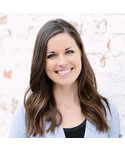 Kristen Wetherell
Author, Humble Moms and Fight Your Fears; Co-author, Hope When It Hurts
My head is so busy and my heart is often so heavy that Denise's book was a gift to me. Who doesn't yearn for a true sanctuary from all the noise and expectations? I appreciate her commitment to all of Scripture, her engaging stories, and her warmth in coming alongside those who read. In a culture that tells us to seek rest anywhere else but in Christ, Sanctuary is a helpful guide for the restless heart.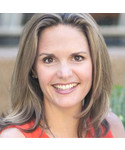 Wendy Speake
Author, The 40-Day Sugar Fast and The 40-Day Feast
This book is right on time! We are in desperate need of sanctuary. Denise invites us into a deeply restful rhythm of grace—that we might re-emerge with peace and purpose as lights for Christ.
"Convicting"
(Review written for 'Sanctuary')
I've never heard of Hughes prior to this devotional but I was pleased with her presentation.

Sanctuary is structured as a thirty-one day devotional that takes you through a journey of quietness. Specifically referring to 1 Thessalonians 4 where Paul speaks of living a quiet, content life.

Each devotional follows the same format:

- Scripture reference

- Hughes writings

- Tuning In To Quiet: Contemplate, Cultivate, Pray

Hughes writes with a very honest, raw style as she shares some of her personal journeys to finding the quiet life.

One of my favorite quotes: To cultivate a quiet heart is to live free from the pursuit of more.

She ends the devotional with a Blessing For Your Journey. This is where she describes the quiet life as an ongoing process, not simply a one and done situation. She provides thirty-one practical ways to live out the quiet life, ones that can easily be repeated along the journey to quietness.

I received a copy of this book from The Good Book Company in exchange for an honest review.