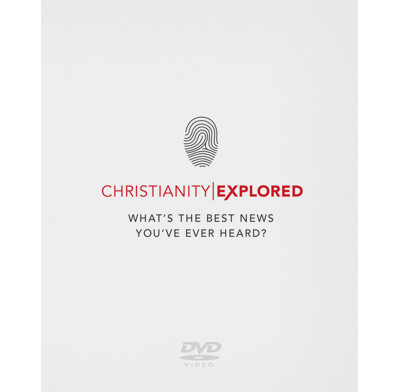 Christianity Explored DVD
What's the best news you've ever heard?
The award-winning introduction to Christianity, the Christianity Explored DVD comes with 14 subtitled languages including Chinese, Spanish and Arabic.
Part of the Christianity Explored series.
Christianity Explored gives people time and space to discover the best news they've ever heard. Over seven interactive sessions, as they explore Mark's Gospel, people find out who Jesus is, what he achieved, and what it means for us today. The course is very flexible. You can use it one-to-one, or in larger groups, in churches, or in homes.
This award-winning DVD is presented on location by Rico Tice. It works alongside the Handbook and Leader's Guide and has over 150 minutes running time.
It also has subtitles in over 14 other languages making it more accessible than ever and superb value. Ideal for using with an English-speaking group where one member would benefit from viewing subtitles in their mother tongue.
Languages include:
Simplified Chinese, Spanish, French, Korean, Russian, Japanese, Portuguese, Arabic, Farsi, German, Polish, Dutch, Italian, Romanian and English for hard of hearing.
Please note, this DVD is available in NTSC format only. The vast majority of modern DVD players can read this format but older machines may not be able to. PAL discs are available but they only contain English subtitles for the hard of hearing.
Why only NTSC format?
Subtitles that have been produced for NTSC format need to be totally re-timed to make them work in the PAL format. This process would have cost many thousands of pounds for so many languages. Given the fact that the vast majority of DVD players in traditionally PAL regions can now read NTSC without problem, we considered this extra expense to be an unwise use of gospel resources.
If you find that your DVD player will not play this DVD, you may wish to consider updating your DVD player (which will cost around £30).
Contents
1. Good news [11:13]
2. Identity [17:49]
3. Sin [13:47]
4. The Cross [17:22]
5. Resurrection [13:37]
6. Grace [16:58]

Day Away part 1: The Sower [13:26]
Day Away part 2: James and John [10:45]
Day Away part 3: Herod [13:29]

7. Come and Die [13:48]
Specification
| | |
| --- | --- |
| Contributors | Rico Tice, Barry Cooper |
| ISBN | 9781784980795 |
| Format | DVD |
| First published | May 2016 |
| Dimensions | 5.4" x 7.4" x 0.3" |
| Case quantity | 60 |
| Language | English |
| Publisher | The Good Book Company/CE |
Also available in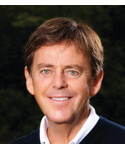 Alistair Begg
Bible Teacher, Truth For Life; Senior Pastor, Parkside Church, Cleveland; Author, Pray Big and A Christian Manifesto
A highly effective way to help unbelieving friends consider the claims of Christ for themselves...showing respect and consideration for honest doubts and questions.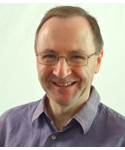 Christopher Ash
Director, Cornhill Training Course
This is an outstanding resource to help ordinary Christians in ordinary churches commend the gospel of the Lord Jesus to others, and this revision makes it even better.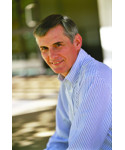 Michael Raiter
Principal, The Bible College of Victoria, Australia
Christianity Explored is an excellent resource and I warmly recommend it. The Leader's Guide is a treasure trove of experienced advice, the beautifully produced DVD takes us through the claims of Jesus as recorded in Mark's Gospel, and Rico Tice is one of the most engaging evangelists in the world today.
"Nothing better than the Gospel"
(Review written for 'Christianity Explored Leader's Kit')
Using this in an addiction recovery home to share the Gospel to those who never heard and those who heard wrong. Being able to use the scripture to pre-ceed and follow the video teaching leads to wonderful discussion of Jesus in Mark and drawing the other Gospels as needed. What Joy to see God at work through His Word.
"Thank you!"
(Review written for 'Christianity Explored Leader's Kit')
Taking for a trail run by using the material to talk to an "un-churched" friend. headed into 3rd week and it has been wonderful resource to prompt this time together. I found best to walk through questions ahead of time as some things are a bit redundant. But who can't appreciate repeating lessons in the gospels :-) ?
"Christianity Explored"
This series based on the gospel. of Mark presents a fundamental perspective on Christainty. The presentation by Rico Tice is exceptional in its clarity of truth, as well its appeal in the scenery and backdrop of the English country-side. An excellent tool for a neighborhood study..
"Excellent"
(Review written for 'Christianity Explored Leader's Kit')
Excellent for enquirers and existing believers. Have used CE for 20 years now and it just keeps getting better and better. Contains everything you need to run the course with useful hints and tips.
"Really clear and helpful"
(Review written for 'Christianity Explored Leader's Kit')
Such a good course. It's just a very engaging and straightforward explanation of Christianity using the gospel of Mark. So helpful for seekers! This leader's pack has everything you need as a leader (you need to order study books and Mark's gospels for each participant), and it's particularly useful to have the download code for the videos that comes with the pack. (I use the videos downloaded on my phone to do the course 1 to 1.)
"Excellent "
(Review written for 'Christianity Explored Leader's Kit')
Best introduction to Christianity that I've ever come across. The videos are clear and explanatory and the questions relevant and searching without being 'technical'
"Good Starting Place"
(Review written for 'Christianity Explored Leader's Kit')
This product contains a lot of extras which you can access online including the videos which is very helpful. There are a lot of resources and gives one the confidence to get started.
"excellent"
(Review written for 'Christianity Explored Leader's Kit')
I had initially ordered the wrong booklets on line and when I contacted the office by phone they were extremely helpful and sent out the correct ones that were required