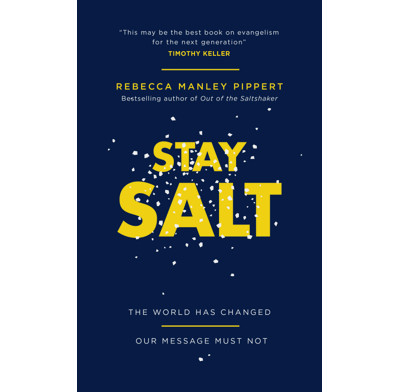 Stay Salt
ebook
The World Has Changed: Our Message Must Not
Helps Christians to share their faith in today's world confidently and effectively.
The world has changed in so many ways, and many of us no longer feel confident when it comes to evangelism, especially with the rise of hostility towards Christian points of view. Keeping quiet is becoming our default position. Yet the world has not changed in one way—it still needs Jesus.
Renowned evangelist Becky Pippert draws on decades of conversations about Christianity around the world to call and equip ordinary Christians to share Jesus through their ordinary day-to-day conversations. She shows that by leaning on our extraordinary God, such conversations can, and often do, have extraordinary results. They will transform hearts, transform society, and transform the world!
Weaving Bible teaching with compelling stories, 'Stay Salt' is the next-generation 'Out of the Saltshaker' for this new era. It will give readers the confidence to share Jesus like Jesus—relevantly, thoughtfully, and effectively.
Contains discussion questions for small groups at the end of each chapter.
Contents
Section One: The Means
1. Shut Down on Campus
2. Celebrating Our Smallness
3. It's OK to be Human
4. (Divine) Help is at Hand
Section Two: The Message
1. This Place Matters
2. Why it Feels Wrong
3. Justice and Forgiveness
4. Transformation is Possible
5. What You Want is What is Coming
Section Three: The Method
1. Love is Essential
2. Truth is Non-Negotiable
3. Power is Available
Conclusion: Still Needs Salt
Specification
| | |
| --- | --- |
| Contributors | Rebecca Manley Pippert |
| ISBN | 9781784985233 |
| Format | eBook |
| First published | May 2020 |
| Language | English |
| Publisher | The Good Book Company |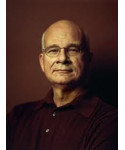 Timothy Keller
Founding pastor of Redeemer Presbyterian Church in New York City and Chairman of Redeemer City to City.
Out of the Saltshaker was one of the most important books on evangelism written over the last generation. Stay Salt may be the best book on witness for the next generation. I don't know of a more lucid or penetrating book on evangelism to put into the hands of a Christian.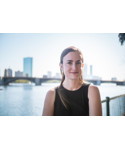 Rebecca McLaughlin
Author, Confronting Christianity
Pippert grips us by the throat with the urgency of the gospel and leads us by the hand as we wonder how we might share it more often. This book will shake you. But it won't tear you down. With stories of fear and failure, as well as those of joyful fruit, Pippert inspires us to speak the truth in love to friends and strangers, be they university lecturers or hair stylists.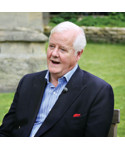 Os Guinness
author of "The Call"
Fresh, natural, straightforward—Becky Pippert may be one of the most gifted and fruitful communicators today, but she makes evangelism what it should be: the best news ever, for all who know it to share with all who don't.
Stay Salt: The World Has Changed; Our Message Must Not
Read & Repeat, Read & Repeat, July 20th 2020
The Gospel is the world's greatest need. Telling others the truth of the gospel has always been central to the Christian life. Many of you may be familiar with Pippert's book Out of the Saltshaker, which really engaged the idea of evangelism as a way of life for the believer. Here she is again in Stay Salt, speaking to and encouraging believers living in a different time to press on in the understanding and sharing of the truth of the Gospel.... continue reading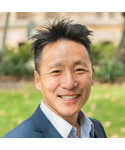 This Book Reawakened My First Love.
Sam Chan, Christianity Today, June 28th 2020
First published in 1979, Out of the Saltshaker was written to equip believers for evangelism in a culture that was drifting in post-Christian directions. Four decades later, those forces have only accelerated, but Pippert hasn't lost any confidence that the gospel message can break through walls of hostility and indifference, even in the context of everyday conversations. As the subtitle of Stay Salt puts it, "The World Has Changed: Our Message Must Not."... continue reading
The Evangelistic Power of Listening and Asking
Ginger Blomberg, The Gospel Coalition, July 21st 2020
Rebecca Manley Pippert's new book, Stay Salt: Stay Salt: The World Has Changed: Our Message Must Not, shows how those two things—listening and speaking—don't have to be in conflict. For Pippert, both are necessary for sharing the gospel.... continue reading
"Great Resource"
(Review written for 'Stay Salt')
I would encourage anyone who has reservations about sharing the good news of the Gospel to read this book. Pippert is disarming in her writing even while challenging her readers to not remain silent. She reminds Christians of the strength and sufficiency of Christ.
"Useful book"
(Review written for 'Stay Salt')
I enjoyed this book but preferred Rico Tices honest evangelism which spoke more clearly to me
"Rejoice and Try Again"
(Review written for 'Stay Salt')
This is a book to take you back to the generosity of the Gospel. It is a humble presentation of the riches of a Christian. It emboldens a happy spirit to give of its abundance - an abundance which was once a gift to you. It is a mature thesis, very wise, and encouraging, an uplift to the loss of confidence. Maybe I should add, it is about an alert imagination, a Holy Spirit anointed imagination - which I think is part of the Holy Spirit's promise.