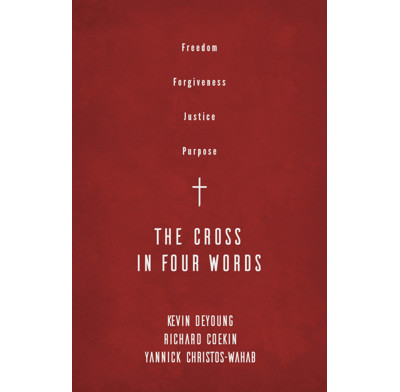 The Cross in Four Words
ebook
Freedom, Forgiveness, Justice, Purpose
Discover how the cross delivers everything we need most: Freedom, forgiveness, justice, and purpose.
Freedom, forgiveness, justice, and purpose. We long for them in our lives and in the world. The cross delivers them!
Yet sometimes we are so familiar with the cross that it loses its impact on us. We forget that Jesus' death on the cross and his resurrection are the most important events in human history and our lives. The cross is the fulfillment of God's salvation plan, promised from the dawn of time. It is central to the Bible, central to our faith, and central to the meaning and purpose of our lives.
This short yet profound book looks at passages from both the Old and New Testaments to sum up the victory of the cross in four words: freedom, forgiveness, justice, and purpose, and what that means for us personally.
Marvel at the cross afresh and be moved to love and serve the Lord Jesus with renewed zeal and joy.
This book can be read individually, in pairs, or in small groups and is a very useful discipleship tool.
Specification
| | |
| --- | --- |
| Contributors | Kevin DeYoung, Richard Coekin, Yannick Christos-Wahab |
| ISBN | 9781784985271 |
| Format | eBook |
| First published | June 2020 |
| Language | English |
| Publisher | The Good Book Company |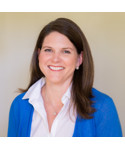 Melissa B Kruger
Women's Ministry Coordinator, Uptown Church; author, The Envy of Eve
Endorsement written for The Cross in Four Words
If we forget the cross—or fail to understand our desperate need of its reconciling work—we will lose our joy. The Cross in Four Words redirects our gaze to "Christ crucified," reminding us of the love that bore our sin so that we might experience true freedom, forgiveness, justice, and purpose. This helpful book will refresh your heart and renew your mind in the wonder of such a great salvation.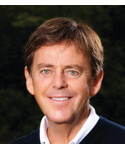 Alistair Begg
Bible Teacher, Truth For Life; Senior Pastor, Parkside Church, Cleveland; Author, Pray Big and A Christian Manifesto
Endorsement written for The Cross in Four Words
This is a really helpful book that I will be sharing widely. I read it in a single sitting and took a lot of notes.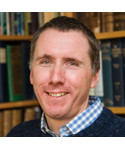 Tim Chester
Crosslands Training; Author of Enjoying God
Endorsement written for The Cross in Four Words
Whether you find the cross of Christ a bit of puzzle or you want your heart to be filled with wonder all over again, The Cross in Four Words is a great book to go to. It's short and simple, but it takes us deep into the heart of the mystery of God's reconciling love.
"this book is so important."
Jake Posey, Read and Repeat, November 11th 2020
People need to realize true freedom, true justice, true forgiveness, and a true purpose in life that is grounded in what God has accomplished for us. This book will give you a better grasp on these things and draw you closer to the cross, clinging more to Jesus our one and true Savior.... continue reading
"The cross changes everything"
Jonny Ivey, Heirs Magazine, June 15th 2020
The Cross in Four Words is the smallest book I've found which lays out how God doesn't change; across the Bible, God simply takes his plans for his people and scales them upward.
Oh, and those four words? Freedom, forgiveness, justice and purpose.... continue reading
"packed with theology yet kindly approachable"
Aaron Lee, Musicgoon, June 1st 2020
Can you tell the Gospel story in a clear and simple way? In The Cross in Four Words, Kevin DeYoung, Richard Coekin, and Yannick Christos-Wahab help you see God's plan of salvation and enjoy the true freedom, forgiveness, justice, and purpose which we find only at the cross.... continue reading
"A great overview of the cross"
(Review written for 'The Cross in Four Words')
Right out the bat I have to say I loved this book, some of the contributions felt stronger and better argued than others. But on the whole, the premises of the book and its intention to describe the cross in four words delivers on all fronts. The Kevin Deyoung chapters are the best, but I loved Coekin's introduction as well as his contribution to the fourth-word Purpose. It's an easy read but packs a good punch. And I'd highly recommend it.
"Thank you for excellent service, informative and enlightening too!"
(Review written for 'The Cross in Four Words')
I have purchased a number of really enlightening books. The Cross is fundamental and provides answers for many, and is most reassuring. You provide an excellent and efficient service. Thank you.
"Give it to older teens . . . now!"
Here is a great little resource for helping us frame our thoughts as we aim to communicate the work of Jesus to others. That, and get our own heads straight around essentials - a good beginners guide.

Might I suggest that we find books like this and give them to our older teens especially those heading off to university and and the work place. This will help them prepare to give their explanation of the hope that is within them at any level from over-a-cup-of-coffee through to more formal situations.

I have just one caveat, hence my 4 star rather than 5 star rating. On pages 66f the illustration of substitution as an elder brother taking the rap for the wrongs of the younger siblings is barbed. For the target age range I see this book aimed at, family injustices (real and imagined) are sorely felt. If there's a second printing, and I do hope there is, a less 'explosive' illustration should be found.