The Garden, the Curtain and the Cross Easter Calendar
Easter Family Devotional with 15-door Calendar
Family devotions based on The Garden, the Curtain and the Cross storybook with calendar, so kids can count down to Easter
These two weeks of Easter family devotions based on The Garden, the Curtain and the Cross storybook come in a 32-page booklet. Kids aged 5-8 years old will be shown the whole story of the Bible, from Genesis to Revelation, and will see why Jesus died and rose again.
There is an accompanying 15-door calendar, so kids can count down to Easter and get really excited about it. (Just like an advent calendar!) Start the Sunday before Palm Sunday and begin the countdown.
Make sure Easter is met with as much anticipation and joy as Christmas with this innovative resource based on our bestselling Children's book.
Get with The Garden, The Curtain and The Cross Storybook and the accompanying Coloring and Activity Book.
Extras
Specification
| | |
| --- | --- |
| Age range: | 5 - 11 |
| Author | Carl Laferton, Catalina Echeverri, Lizzie Laferton |
| ISBN | 9781784984632 |
| Format | Calendar |
| First published | February 2020 |
| Dimensions | 8.3" x 11.7" x 0.2" |
| Case quantity | 45 |
| Language | English |
| Pages | 4 |
| Publisher | The Good Book Company |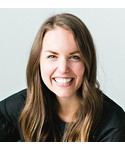 I'm always looking for fresh resources to help my children engage in the story of scripture and this devotional hits all the right notes. With simple language, engaging questions, clear truths, and a realistic timeframe (this is key!), this is a truly wonderful resource for even the busiest parents to help their children understand the power of the resurrection and God's perfect plan.
This is a fantastic plan for families with young children for making the most of the full fortnight before the highest feast in the Christian calendar. I enjoyed previewing these as a daddy, and can't wait to make this next Holy Week special for our kids—and the week before! For years, I've found walking with Jesus from Palm Sunday to Easter to be a spiritually significant annual habit—but it just always seems to go by too quickly. So why not make it two weeks and involve the kids?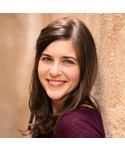 It's hard for me to believe, but one of my favorite children's books just got better. The Garden, The Curtain, and The Cross is both an outstanding introduction to the Christian faith and a soul-stirring encouragement to those who already believe. This devotional guide anticipates thoughtful questions, equips you to discover the answers, and presents the subject manner in a worship-full tone.