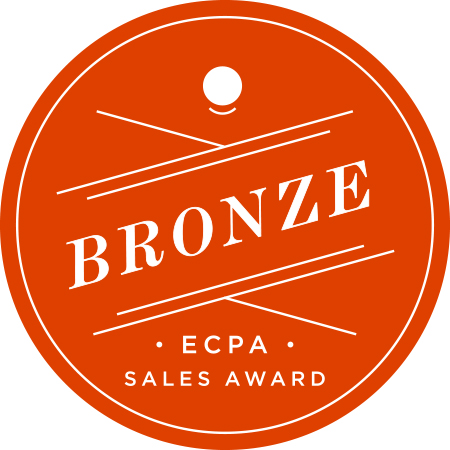 The Garden, the Curtain and the Cross Storybook
The true story of why Jesus died and rose again
Bible storybook that teaches young children the gospel, helping them understand why Jesus died and rose again.
Part of the Tales that Tell the Truth series.
This beautiful hardback Bible storybook for 3-6 year olds takes children on a journey from the Garden of Eden to God's perfect new creation. It is a gospel presentation that focuses on the significance of the temple curtain. God said "because of your sin you can't come in", but the moment the curtain tore in two, everything changed.
Children will learn why Jesus died and rose again and why that's the best news ever.
This bestselling book is written by Carl Laferton, who is also the author of God's Big Promises Bible Storybook, and serves as series editor of the God's Word for You series.
The stunning illustrations are by Catalina Echeverri, author and illustrator of several bestselling children's books, including all the books in the 'Tales that Tell the Truth' series from The Good Book Company.
Linked with other products in The The Garden, the Curtain and the Cross range:
• Board book for 1-3s
• Coloring and Activity Book for 5-8s
• Full size illustrations to show on a big screen when reading to a large audience
• An Easter Calendar including a 32-page book of devotions for families with children 5-8
• A six-session Sunday School resource with age-differentiated lesson plans for 3-5s, 5-8s, and 8-12s
There are also some free downloadable materials in the 'extras' section below.
Free extras
Specification
| | |
| --- | --- |
| Age range: | 3 - 6 |
| Contributors | Carl Laferton, Catalina Echeverri |
| ISBN | 9781784980122 |
| Format | Hardback |
| First published | February 2016 |
| Dimensions | 8.7" x 10.2" x 0.4" |
| Case quantity | 30 |
| Language | English |
| Pages | 32 |
| Publisher | The Good Book Company |
Also available in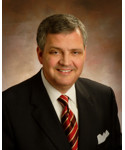 R. Albert Mohler Jr
President, The Southern Baptist Theological Seminary
Faithful, theologically rich children's books are a rare treat in Christian publishing. Laferton has provided us one of the best little treatments of biblical theology available for parents to read to their children. The Garden, the Curtain, and the Cross not only teaches children stories in the Bible but the story of the Bible - one that culminates in the atoning work of Jesus Christ who gives broken sinners access to God. This book is a tremendous resource for parents and children who want to better understand the grand storyline of Scripture.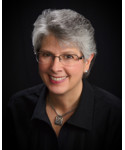 Kathleen B. Nielson
Ph.D, Author and Conference Speaker
My grandchildren loved this book—and so did I. Both the pictures and the words have made the Bible's story of redemption clear and beautiful. This is a book that invites us in.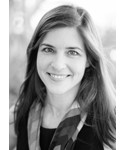 Gloria Furman
Author of Treasuring Christ When Your Hands Are Full and The Pastor's Wife
I am so excited about this book! It is colorful, engaging, and creative, and that's just the icing on the cake! Our children receive invitations to participate in many different stories—stories of who they are, their purpose, and what God is like. The Garden, the Curtain and the Cross is a brilliant re-telling of the one story that rules all other stories. I cannot commend this book highly enough. Read it to your children, give it to your neighbours, and talk about what it means to live in light of the fact that the curtain has been torn.
"Exceptional"
Catherine Brooks, Mum in Zone One, February 1st 2016
I think Carl Laferton has done an exceptional job of simplifying an essential truth which could easily come across as very complicated … He makes articulating doctrine seem like child's play.... continue reading
"The Gospel in All Scripture"
We absolutely love the Truth that Tells the Truth series, but this book is our favorite. We go back to it time and time again. It gives my kids a complete view of scripture as being one big story, rather than a bunch of unrelated individual stories. I love that through this book, my kids can grasp the Gospel and see that it has always been God's plan for salvation.
"Love these books"
Our family now has four of these books, and we will be buying more. They are biblically sound and have beautiful pictures that keep our three kids' attention. It is a valuable resource to be able to start teaching truth as soon as they are able to sit and listen to books. So happy we received one as a gift so we could find more.
"excellent service"
(Review written for 'Download the full-size illustrations - The Garden, the Curtain and the Cross')
This was the most simple book download I have ever done. It worked first try and that is amazing for me. I want to highly recommend the good book.com.au. I can also recommend the book The Garden, the Curtain and the Cross. It presents, a clear, true and simple message, with illustrations, to help understand just what Jesus death accomplished for us.
"Amazing"
It's a must have on our bookshelves for children. Lovely drawings that match the writing. Theology made simple for kids. 💕
"The BEST!"
(Review written for 'Download the full-size illustrations - The Garden, the Curtain and the Cross')
I've been teaching in children's ministry since September 1974. This is the best presentation of the gospel for littles that I have ever used. I love the illustrations as well. I went on to buy the activity book and Sunday School curriculum and have shared it with others in my small group. I asked the publishers if I could use it at a para church gospel event held at a local pro and they very generously agreed. I'd give it more stars if I could!
"Simple Easter Theology for Children"
An absolutely brilliant book both for content and presentation. essentially for children and of intriguing worth to the adults who read it alongside them. The best book I know for explaining Easter to children within the context of the whole Bible.
"Bible Over View"
Although a children's book, I think this is one of the simplest and best Bible overviews I've come across. Adults can learn from it too! I keep having to buy another one because I've given my copy away. I'm so glad there is now a simlified board book version that I can read to my toddler group.
"Great resource"
(Review written for 'Download the full-size illustrations - The Garden, the Curtain and the Cross')
Having this art available for free to go with the Sunday School curriculum (which we adapted for a three-night Vacation Bible School) was wonderful. The art is simply beautiful, engaging the imaginations of kids so well. And that made it perfect for flyers that we made and used to invite kids to participate in our VBS. So grateful for this resource!
"Creation, Fall, Redemption...clear gospel message for kids"
The Garden, the Curtain, and the Cross is one of the best gospel resources for children (adults too!). The creation, fall, redemption arc of scripture, the focus on Christ providing the way back into fellowship with God through death and resurrection is clearly presented. On a personal note, this book will forever hold a special place on our bookshelves and will be one we continue to gift to others as it was during a reading of The Garden, the Curtain, and the Cross that the truth of the salvation became clear to our son (who was four at that time). Praise be to God! This is a great resource to use alongside Bible teaching and prayer in family discipleship.
"A great summation of the Gospel for little ones"
I work for a pregnancy center and I purchase this book to give to our clients with young children. I love it! The colorful cover catches little ones' attentions and it packs a remarkable amount of the Gospel into just a few pages. The first time I looked through it, I teared up at the end when it shared the amazing hope we have stored up in Heaven. I definitely recommend!