Capturing God
ebook
The surprising image that reveals the truth about God
This evangelistic book shows readers that Jesus loves them so much that he died on the cross in their place. Perfect for Easter.
Imagine being offered one photograph that captured the essence of God—an image that revealed everything you need to know about everything that matters. And imagine if this picture of God would shock you… shake you… and change you forever.
em>Would you look at it?
Rico Tice takes readers to the cross in all its shock, inviting them to see God as they have never seen him before. Readers will see that Jesus loves them so much that he died in their place and that the God presented in Luke's Gospel is a God of integrity, welcome, justice and peace.
Free extras
Specification
| | |
| --- | --- |
| Contributors | Rico Tice |
| ISBN | 9781784981600 |
| Format | eBook |
| First published | January 2017 |
| Language | English |
| Publisher | The Good Book Company |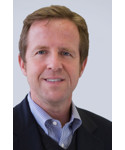 Michael S. Horton
With clarity, insightful simplicity and humor, this book draws the reader into the greatest story ever told.  Rico is an extraordinarily gifted communicator.  This may be his best book yet!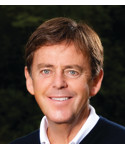 Alistair Begg
This book is brief but packs a punch. I will encourage our congregation to purchase two copies; one to keep and one to give to a skeptic or a seeker.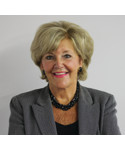 Rebecca Manley Pippert
This is a must-read for you, and a must-give to your friends.
"Mrs"
(Review written for 'Capturing God')
This is a fantastic and accessible book. The picture that ultimately shows us God's character, is that of the Lord Jesus hanging on the cross. As this is revealed, we are challenged to own which of the 'onlookers' at the foot of the cross best represents us in this life-changing image...
"Seem to have read this before but reading it a second time"
(Review written for 'Capturing God')
Excellent! I can't put it down, but I am reading it slowly as I want to take it all in.
"Concise and yet profound"
(Review written for 'Capturing God')
This book is very readable coming at the Easter Story from a unique angle. It is short enough to be read by a seeker and yet does not sacrifice the truth for brevity. Just as you would expect from Rico Tice. Give them away as much as you can
"Imaginative presentation of Jesus"
(Review written for 'Capturing God')
Rico tells the old, old story in a new imaginative way. I am happy to pass this book onto the younger generation in my family.