Is Christmas Unbelievable?
Four Questions Everyone Should Ask About the World's Most Famous Story
Evidence for the Bible's account of Jesus' birth.
Many people assume that the story of the baby in the manger at Bethlehem is just another made-up fantasy for kids. In this concise book, respected apologist Rebecca McLaughlin outlines the evidence that Jesus was a real person, explaining the reliability of the Bible's accounts of his life and why believing in a virgin birth is not as ridiculous as it might sound.
This book shows that there is a rational basis for the belief that the world's most famous story is fact, not fantasy—and how those events in history can infuse our lives today with meaning and joy.
Rebecca McLaughlin gained a PhD from Cambridge University and a theology degree from Oak Hill Seminary in London before working at The Veritas Forum. She is the author of the award-winning Confronting Christianity: 12 Hard Questions for the World's Largest Religion and a regular contributor for The Gospel Coalition.
Contents
Introduction
1. Was Jesus Even a Real Person?
2. Weren't the Gospels Made up Later?
3. How Can You Believe in a Virgin Birth?
4. Aren't We All Just Stories in the End?
Free extras
Specification
| | |
| --- | --- |
| Author | Rebecca McLaughlin |
| ISBN | 9781784986407 |
| Format | Paperback |
| First published | October 2021 |
| Dimensions | 4.3" x 7" x 0.2" |
| Case quantity | 50 |
| Language | English |
| Pages | 64 |
| Publisher | The Good Book Company |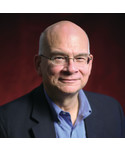 Timothy Keller
Author, The Reason for God
Is Christmas Unbelievable? is a highly accessible and crystal clear case for the historicity both of the written Gospels and of Jesus himself—and for why it matters. Presenting her essays as an explanation of the meaning of Christmas only makes her case more interesting and more likely to be read. A great gift book too.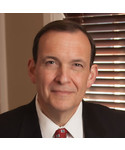 Ligon Duncan
Chancellor and CEO, Reformed Theological Seminary
Rebecca McLaughlin has quickly become one of my favorite Christian apologists. If you are looking for a good book to give to an unbelieving friend at Christmas or are searching for answers yourself, this book will be a welcome friend.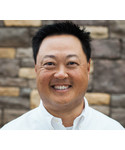 Julius J. Kim
President, The Gospel Coalition
With lucid brevity and timely insight, Rebecca McLaughlin's book wisely anticipates both the cognitive and emotional questions in the mind and heart of the skeptic. This is exactly the kind of cultural apologetics we need for today--one that is wise and winsome. Take up, read and then share.