Walking into church can be intimidating, whether for the first time or after a period of absence, whether you are a non-believer or a believer. Wouldn't it be wonderful if your church was a place where everyone received a warm welcome? A place where newcomers can quickly feel at home and where non-believers receive the welcome of God's people alongside the welcome of Jesus?
This warm, practical book by Jen Oshman explores what the Bible says to help readers discover how to make space for others, however different they are to them, in their church and in their lives. She also gives practical advice, drawing on good practice from churches around the world in a range of situations. In a world of division, individualism, and isolation, readers will see that their church can witness to Christ by being a place of welcome, community, and connection.
Chapters include how Jesus welcomes us, the impact of welcoming in the early church, the effect of being siblings in Christ, how to welcome beyond Sunday, helpful systems and strategies, how our joy in Christ causes us to be outward-looking, and mirroring the glorious vision set out in Revelation.
Whether you're a pastor looking to encourage your congregation to welcome others or a church member wanting to see unbelievers come to faith and help everyone feel part of the family, this book is for you.
There are discussion questions at the end of every chapter with action steps, making it ideal to read as a small group or even a whole church. Accompanying free downloads are available that can be used for small groups. There are downloadable worksheets, a PDF version of the book's discussion guide, introductory videos for each chapter and more.
This is one of the first books in the new Love Your Church series, which is being written by a collection of Bible teachers from Acts29. It is designed to inspire every church member to love their church in practical ways by casting a biblical vision of what it means to be a local community of God's family. The series will explore what it means to belong, to welcome, to gather, to care, to serve, and to honor one another, and to witness and send people out to spread the gospel.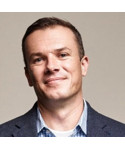 J.T. English
Lead Pastor, Storyline Fellowship, Arvada, Colorado, and Author of Deep Discipleship
Endorsement written for Welcome
The most welcoming place on the planet should be the church, and the most welcoming people on the planet should be Christians. Why? So that sinners can hear the good news of the gospel of Jesus Christ. In Welcome, we are invited to fling open the doors of the church and open the doors of our lives so that all people will have the chance to hear about who Jesus is and what he has accomplished for a lost and dying world.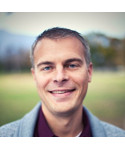 Gavin Ortlund
Author, Why God Makes Sense in a World That Doesn't
Endorsement written for Welcome
The gospel should create a culture of welcome (Romans 15:7) so that the local church is, as Jen Oshman beautifully puts it, 'a porch light in a dark night.' This is all the more important in a time of deep loneliness and fragmentation. This wonderful book will help both church leaders and regular members build a culture in their churches that reflects the welcome of the gospel. It is filled with practical ideas, biblical and historical wisdom, and counsel that touches the heart. Highly recommended!
"The Gift of Loving Your Church"
(Review written for 'Welcome')
The third book in the series by Jen Oshman is titled Welcome: Loving Your Church by Make Space For Everyone (2023). Many churches today are seen as unwelcoming at best, and hostile to outsiders at worst. Neither of these should be the case. The local church should be the most welcoming place on earth. That is not to say that in order to be a welcoming church, it has to compromise the biblical gospel. The exact opposite is true. It is only because the biblical gospel is the only way to salvation that the church should welcome everyone with open arms so that they come and hear the good news of Jesus.

Being a welcoming church is not something that comes easy, but must be worked at with eagerness. It is easy to congregate in a "holy huddle" and not be open to folks that don't look and sound like us. For this reason, local churches must have strategies to insure that visitors feel welcome when they visit. This will look different based on context, but local churches should be intentional about teaching its members the importance of being welcoming. Over time, this effort will go a long way in not only reaching a community with the biblical gospel, but can help make the Christian faith more appealing to those who may have once been skeptical.

The Love Your Church series is an excellent set of resources for church leaders and lay people alike. Each volume exhorts local churches to be what the church is called to be by Jesus. The church is an institution established by the Lord to propagate the gospel to the ends of the earth. Jesus promised that the gates of hell would not prevail against it (Matthew 16:18). This promise should give the church confidence in its mission, but also serve as a warning. It is only when we are standing on the biblical gospel, that we stand firm. For this reason, the church should be a place to gather for worship, find true belonging, and welcome others to come and find rest.