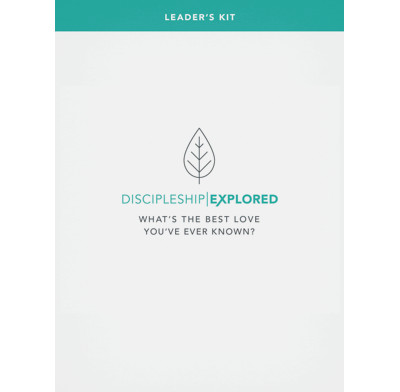 Discipleship Explored Kit - Digital Version
What's the best love you've ever known?
Beautifully designed Leader's Kit with everything you need to run this popular 8-session discipleship course.
Part of the Discipleship Explored series.
Discipleship Explored has been designed to help followers of Jesus discover the joy, unity, righteousness and love which are theirs in Christ.
This eight-session journey through Paul's letter to the Philippians will help believers young and old to discover the greatest love anyone could ever know, and how to live as disciples of Christ Jesus today.
It is for anyone who wants to make the most of their Christian life, but especially for people who have recently decided to follow Christ.
It features documentary-style films and inspiring real-life stories from around the world, Bible studies and weekly reading plans. It can be run church-wide, in small groups, or one-to-one.
The Leader's Kit contains a comprehensive Leader's Handbook, a Member's Handbook, a DVD and a digital code, so it's easy to download the films onto electronic devices.
Don't forget to register your course for access to extra resources from Christianity Explored Ministries.
Specification
| | |
| --- | --- |
| Contributors | Barry Cooper |
| ISBN | 9781784987077 |
| Format | Digital (delivered electronically) |
| First published | March 2018 |
| Language | English |
| Publisher | The Good Book Company/CE |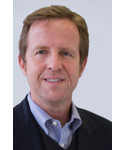 Michael S. Horton
Professor of Theology and Apologetics, Westminster Seminary, California
Endorsement written for Discipleship Explored Leader's Kit
The quality of the content is matched by the quality of presentation in this amazing series.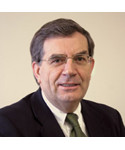 Sinclair B Ferguson
Teaching Fellow of Ligonier Ministries; former Senior Minister of First Presbyterian Church, Columbia, South Carolina
Endorsement written for Discipleship Explored Leader's Kit
Discipleship Explored has always been a valuable tool for helping Christians understand what it means to follow Christ. But with this new series of films, along with the accompanying leader's and guest Handbooks, it reaches another level of excellence. The films are a pleasure to watch; Thabiti Anyabwile conveys the meaning of Philippians as he reads it for us, section by section; and Barry Cooper excels as an engaging guide to help us understand Paul's Letter to the Philippians and apply it to our lives today. And all this comes with a wonderfully international flavour to both the locations used and the Christians who make cameo appearances. If, after using Discipleship Explored, you don't love Philippians and want to grow more like Christ, you may be spiritually brain dead. The only downside is that it may make you impatient for this team to do the rest of the New Testament!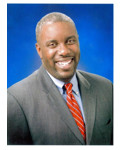 Thabiti Anyabwile
Pastor, author and speaker
Endorsement written for Discipleship Explored Leader's Kit
If you're looking for a short series to use with new believers or Christians wanting to think through their purpose, this wonderful, video-based resource might do the trick.
Discipleship Explored – A Review
Robin Ham, That Happy Certainty, November 14th 2018
So when I heard that Christianity Explored Ministries was re-designing Discipleship Explored, I was keen to explore the new material. Presenter and co-writer Barry Cooper kindly took the time to answer some questions a few months ago about the new-look DE. Of course, at one level video-based resources will inevitably date quickly, so there will always be a pressure to keep 're-freshening' such resources. However, 'DE 2.0' has more than just a facelift: all the material has been completely re-written, as well as being re-shot, whilst still retaining its focus on Philippians.... continue reading
"Great Content"
(Review written for 'Discipleship Explored Leader's Kit')
This content and the thought through way of having small groups apply it is fantastic! I hope to have at least a couple groups go through it for the first time this Fall, and look forward to seeing the impact that God makes through this content. Thanks!
"Excellent"
(Review written for 'Discipleship Explored Leader's Kit')
We're using Discipleship Explored in an established Homegroup which has two new members fresh off Christianity Explored. We've found the material and format helpful. Going through the course (we're up to Ep7) has freshened and excited the group as a whole and deepened our relationship with Jesus.
"Very good"
(Review written for 'Discipleship Explored Leader's Kit')
We've only done the first session but people said they enjoyed it. It is good value for money.
"Fantastic resource for believers who want to put their faith into practice"
(Review written for 'Discipleship Explored Leader's Kit')
Discipleship explored is a well thought out, brilliantly made and useful resource for small groups, youth groups or one-to-one bible studies. It walks you through the book of Philippians helping believers see what being a disciple of Jesus really looks like practically. Going around the world and meeting believers from different countries shows the power of the gospel to transform lives and the importance of living for Christ. I'd highly recommend.
"Our Growth Group have loved using this resource!"
(Review written for 'Discipleship Explored Leader's Kit')
Our Growth Group have loved using this resource. A helpful balance between well presented, faithful and engaging teaching in the videos, and thought provoking questions to study together. It has opened up helpful conversations for us to talk through together.
"Brilliant"
I used Discipleship Explored with the Christians in Shell lunchtime meetings. The videos were brilliant with many lightbulb moments for younger or older Christians alike. Every church should run this course.
"Helpful, encouraging, and challenging"
(Review written for 'Discipleship Explored Leader's Kit')
I highly recommend this course. We completed the course last night and our people enjoyed it very much. I think it bridges the distance between brand new Christians and mature Christians very well. Many of the questions and 'assignments' were basic, but they also served as a valuable basis upon which deeper and perennial questions were discussed. We're going to be rolling the course out through our small groups and using it as a baseline discipleship course for our entire church.
"Good with reservations"
(Review written for 'Discipleship Explored Leader's Kit')
I ordered a leader's pack plus 5 study guides which arrived very quickly. The DVD was faulty but quickly replaced by GBC and I discovered the pack came with a code so I could download the videos onto a USB stick and play them through the TV that way.
What I hadn't expected was to find the videos and study guides completely different from what we have been using at church in our home groups! Barry has grown a beard and looks older. He sounds easier to listen to - this matters since my hearing has deteriorated a lot recently. There is less boomy base, the videos have been completely re-shot to represent world Christianity - a huge improvement.
Because we have been using the older version, we couldn't use the new version for new members and to complete the course together. But the new version is better.
Rather odd editing issue: the study guide first page has the usual icons for types of activity but the prayer icons but the prayer icon is never actually used! But a new icon for group discussion does feature throughout the guide.
While we have had a brilliant preaching series through Philippians (we just moved and joined our current church a year ago) and we have been doing the studies in our homegroup, we think the studies might be best spread over 2 sessions per study. Otherwise, there is too much material which drives out time for prayer. We can't start till nearly 9pm and struggle to finish before 10.30 leaving no time to pray. SAo, in future, we will re-think how we use the studies.
Finally, Our sermon on Philippians 3 touched very well on "I want to know Christ and the power of his resurrection..." as the resource and motivation to push on. we were disappointed at finding the study and video don't seem to develop this.
"Great course for new Christians"
(Review written for 'Discipleship Explored Leader's Kit')
Been using this with new Christians in Hull, and it has been great for focussing them on Christ, walking them through Philippians and getting them into reading the Bible for themselves.

New videos combine great visuals and talks that home in on main point of passage and really help the discussion and Bible study afterwards.

We'll use it again and I highly recommend it.
"Love Jesus? You will love this!"
(Review written for 'Discipleship Explored Leader's Kit')
Growing in our relationship with Christ is the heart of Discipleship Explored.

DE is a wonderful way to study Philippians in depth but it is much more too.

To be "in Christ Jesus" means to know him more intimately and deeply as Lord, Saviour and King. Through the eyes and pen of Paul we are party to this intimate love letter written to the church in Philippi.

Over 8 weeks we explore what it means to follow Jesus. How our joy, righteousness, contentment and sufficiency is all found in Him.

Barry Cooper, who presents each episode, is such an empathetic and authentic guide - he reveals more about himself personally and how Christ has changed him than in the previous version of DE and this adds greatly to its effectiveness.

The quality of the films is consistent with what the Netflix generation expects. The subjects all over the world who are interviewed over the 8 weeks feel like friends by the end and their heartfelt commitment to Jesus and his transforming grace shines through.

It is a great programme as a follow on to Christianity Explored or Life Explored or as a standalone course for people who have already committed themselves to Christ.

It will not disappoint!