Discipleship Explored Leader's Handbook
ebook
What's the best love you've ever known?
Fresh new look Leader's Handbook for this popular 8-session discipleship course
Part of the Discipleship Explored series.
Discipleship Explored has been crafted to help followers of Jesus discover the joy, unity, righteousness and love which are theirs in Christ. This eight-session journey through Paul's letter to the Philippians will help believers young and old to discover the greatest love anyone could ever know, and how to live as disciples of Christ Jesus today.
The Discipleship Explored Leader's Handbook contains everything you need to lead this eight-session course. It includes comprehensive training material and advice, and answers to all the questions from the course.
Each session starts with a film from the accompanying DVD or available to download, after which there is a group Bible study in Philippians.
Follow Up material is included to help course participants follow up each theme during the week.
Contents
Section 1 - How to run Discipleship Explored
• Getting started
• Introducing Philippians
• Being a Discipleship Explored leader
• Before Discipleship Explored
• During Discipleship Explored
• After Discipleship Explored
Section 2 - Handbook questions and answers
Appendices
• Questions about Christian Belief
• Questions about Philippians
• Film Scripts
Specification
| | |
| --- | --- |
| Contributors | Barry Cooper |
| ISBN | 9781784983307 |
| Format | eBook |
| First published | March 2018 |
| Language | English |
| Pages | 160 |
| Publisher | The Good Book Company/CE |
Other information
Discipleship Explored is an eight-week journey through the book of Philippians. As they discover Paul's extraordinary letter, participants explore for themselves the meaning of Paul's words: "For me, to live is Christ and to die is gain." Discipleship Explored is ideal for young Christians but is also great for anyone who wants to grow in their Christian life, be encouraged to stand firm and to live for Christ. It is compelling, challenging and inspiring!
Carefully-crafted Bible-study questions, detailed guidance for leaders, and answers to questions from Philippians are all included alongside a Bible-reading plan to help every participant explore each theme further and also develop the habit of reading the Bible daily.
Sinclair B Ferguson
Professor of Systematic Theology, Redeemer Seminary, Dallas
Discipleship Explored has always been a valuable tool for helping Christians understand what it means to follow Christ. But with this new series of films, along with the accompanying leader's and guest Handbooks, it reaches another level of excellence. The films are a pleasure to watch; Thabiti Anyabwile conveys the meaning of Philippians as he reads it for us, section by section; and Barry Cooper excels as an engaging guide to help us understand Paul's Letter to the Philippians and apply it to our lives today. And all this comes with a wonderfully international flavor to both the locations used and the Christians who make cameo appearances. If, after using Discipleship Explored, you don't love Philippians and want to grow more like Christ, you may be spiritually brain dead. The only downside is that it may make you impatient for this team to do the rest of the New Testament!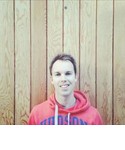 Discipleship Explored – A Review
Robin Ham, The Happy Certainty, November 15th 2018
So when I heard that Christianity Explored Ministries was re-designing Discipleship Explored, I was keen to explore the new material. Presenter and co-writer Barry Cooper kindly took the time to answer some questions a few months ago about the new-look DE. Of course, at one level video-based resources will inevitably date quickly, so there will always be a pressure to keep 're-freshening' such resources. However, 'DE 2.0' has more than just a facelift: all the material has been completely re-written, as well as being re-shot, while still retaining its focus on Philippians.... continue reading