His Testimonies, My Heritage
Women of Color on the Word of God
Hear the voices of women of color on the most important subject in any age—the word of God.
Hear the voices of women of color on the most important subject in any age—the word of God.
This inspiring collection of devotions is by a diverse group of women of color—African-American, Hispanic, Caribbean, and Asian women. Contributors include Kristie Anyabwile, Jackie Hill-Perry, Trillia Newbell, Elicia Horton, Christina Edmondson, Blair Linne, Bev Chao Berrus and more.
It is a faithful exposition of Psalm 119 and incorporates each contributor's cultural expression both within the teaching and as they bring the word of God to bear on their lives.
You will be thrilled and encouraged by hearing God speak through his word as it is expounded by these faithful women teachers, and you will long for more.
Contents
Chapters Include:
The Pursuit of Happiness (Jamika Munn)
Run Ablaze (Janette…ikz)
Searching for Identity (Miltinnie Yih)
Raising Black Boys with Hope (Kristie Anyabwile)
Learning in the Valley (Jasmine Holmes)
The Word of God as Refuge (Elissa Weichbrodt)
We'll Understand It Better, By and By (Jadine Johnson)
The Declaration of Independence and Me (Danielle Anderson)
Today We Sing (Jackie Hill Perry)
Free extras
Specification
| | |
| --- | --- |
| Author | Kristie Anyabwile |
| ISBN | 9781784983758 |
| Format | Paperback |
| First published | September 2019 |
| Dimensions | 5.3" x 8.5" x 0.8" |
| Case quantity | 43 |
| Language | English |
| Pages | 256 |
| Publisher | The Good Book Company |
Patricia Raybon
Author, My First White Friend and the One Year God's Great Blessings Devotional
God knows your name. God wrote your story. God invites you to walk your heritage journey by seeking hard after him. That's the empowering focus of the beautiful devotional reflections in Written by some of the world's most exciting women of faith, this collection welcomes you to be more of yourself by knowing all of God. For such a time as this, that's a worthy journey—discovering your life by rediscovering the glory of his.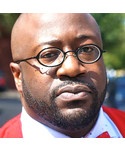 Eric Mason
Lead Pastor, Epiphany Fellowship Church, Philadelphia, PA; Author, Woke Church
Wow, this cast! Amazing women whom I respect deeply and voices which I long to hear and be edified by. In our sector of the vineyard, it's rare to hear and accept edification from women because of the way our theological preferences have marginalized their voices! However, this book is a key place for the body of Christ (particularly men) to be bombarded by an entourage of women who love Jesus, are biblically sound, and are offering a vast reservoir of gospel gold! The great ethnic and experiential landscape within this book adds to the wealth that will come by engaging in this great work!
Hannah Anderson
Author, Made for More: An Invitation to Live in God's Image
At certain times and in certain places, the book you're holding would have been illegal—illegal to read because it would have been illegal for its authors to write. But today, between these pages, they triumph, using those once contraband letters and words to testify to the Truth that sets all of us free. I invite you to listen to them as they praise a God whose goodness knows no bounds and tell of our common inheritance in the Scripture.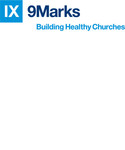 Book Review: His Testimonies, My Heritage
Melissa Kruger, 9Marks, October 12th 2019
Reading His Testimonies, My Heritage: Women of Color on the Word of God felt like sitting down to a feast with friends, all delighting in the finest main course—God's word. As author Shar Walker explains, "David describes God's word as being 'sweeter than honey' (v 103). God's word is good. It tastes good to our souls, and it is good for our souls" (151).... continue reading
"Beautiful Devotional - Many Contributors, Single Message of God's Truth"
Insightful. Clear. Eye-opening. A few words to describe this beautiful, well-written devotional that expounds Psalm 119. The different writing styles, experiences, and knowledge of the contributors blend collectively to send a single powerful message of the truth of God's Word. The vulnerability of the writers drew me in, and once I was drawn in I was able to receive the Word of God with great clarity! Grateful for how this devotional has blessed me and so many others!