Fanny Crosby
The Girl Who Couldn't See But Helped The World To Sing
Inspiring children's biography of Fanny Crosby, who was blind from a young age but blessed with extraordinary musical ability.
Part of the Do Great Things For God series.
Baby Frances—or Fanny, as everyone called her—was only six weeks old when she became blind. "What a pity you can't see," people often said. "The first thing my eyes will ever see will be the face of Jesus in heaven," she'd reply. And this filled her with joy.
Not only was Fanny a happy girl, always looking for reasons to be thankful, she was also blessed with extraordinary musical ability.
Follow her inspirational story to discover how she wrote some of the world's most famous hymns, such as To God Be the Glory and Blessed Assurance.
This beautifully illustrated children's biography of Fanny Crosby (1820-1915) is part of the Do Great Things For God series which shows how God uses ordinary people to do extraordinary things. It will enthuse young children about the great things they can do for God.
Can be read to young children aged 4-5, and read by children aged 6 plus.
Worksheets are available to help children interact with the biography. Can also be used for Homeschool Co-ops.
Contents
Fanny Crosby: Illustrated Biography
Further notes about Fanny for adults and older children
Free extras
Specification
| | |
| --- | --- |
| Age range: | 4 - 7 |
| Contributors | Laura Wickham, Jess Rose |
| ISBN | 9781784987473 |
| Format | Hardback |
| First published | September 2022 |
| Dimensions | 7.7" x 9.4" x 0.3" |
| Case quantity | 50 |
| Language | English |
| Pages | 24 |
| Publisher | The Good Book Company |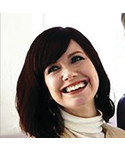 Kristyn Getty
Author, lyricist and worship leader
I am so excited about this book! Our singing of the Lord shapes who we are more than we often know, and Fanny Crosby's deep joy dances towards each new generation through the song of her writing and the song of her life. Her voice helped me find mine.
"Excellent Children's Biography"
The Do Great Things for God series is a great set of books, and we recently ordered a set of the Elizabeth II books to give away for our Jubilee services. This newest book in the series about Fanny Crosby is a lovely addition to the series, briefly telling the story of her life as she wrote songs that continued to be loved by many. The whole book points towards her unwavering hope in Jesus. I also appreciate that not only do you get the simple story but also a timeline with more detail at the end of the book. A lovely gift for a younger child to learn more about an inspirational Christian.
"An Inspiring Lady"
This is a lovely children's book, looking at the life of Fanny Crosby, who lost her sight when she was only 6 weeks old, and led an inspiring life. A life of using what some would see as a disability, to enhance her abilities.
The loss of her sight meant her other senses were used more, especially her ability to listen, which when coupled with a creative gift of writing poetry and verse, led her to become one of the most prolific and inspired writer of hymns. Many are still used in churches around the world today.
When asked, she guessed that she had written over 5,000 hymns through her life, but in reality it was probably double that by the time she died in 1915, aged 95.
This is a lovely book, sweetly illustrated.