Gladys Aylward
The Little Woman With a Big Dream
Inspiring children's Christian biography of Gladys Aylward, who endured lots of scary adventures to be a missionary in China.
Part of the Do Great Things For God series.
While in her twenties, Gladys Aylward (1902-1970) felt called to serve God in China and enrolled at missionary school. After failing her exam and being told that she couldn't go, she was eventually given the opportunity by an elderly missionary in China who needed a young woman to help her.
The only problem was that she needed to pay for her journey there. China is a very long way away! So Gladys worked day and night until, eventually, she had enough for a train ticket to China.
But her train stopped in Siberia and wouldn't go any further. Gladys had to cross a dark forest, surrounded by packs of hungry wolves.
She met scary people who thought she was a spy. She sneaked onto a ship, and then took another boat, another train, a bus and lastly a donkey!
When she eventually arrived, the villagers were deeply suspicious and threw mud at her! But, with time, Gladys earned the trust of those around her and helped the elderly missionary, Jeannie, to run a guesthouse for tired travelers, where they would read them stories from the Bible every night.
Children will enjoy this beautifully illustrated children's biography, which can be read to young children aged 4-5 and read by children aged 6 plus.
Worksheets are available to help children interact with the biography.Can also be used for Homeschool Co-ops. Part of the new Do Great Things For God series. By exploring the lives of inspiring Christian women, this series will enthuse children about the great things they can do for God.
Contents
Gladys Aylward: Illustrated Biography
Further notes about Gladys for adults and older children
Free extras
Specification
| | |
| --- | --- |
| Age range: | 4 - 7 |
| Contributors | Laura Wickham, Jess Rose |
| ISBN | 9781784986551 |
| Format | Hardback |
| First published | September 2021 |
| Dimensions | 7.7" x 9.4" x 0.3" |
| Case quantity | 56 |
| Language | English |
| Pages | 24 |
| Publisher | The Good Book Company |
Megan Hill
Editor, The Gospel Coalition; mother of four
Children will sympathize with Gladys as her plans are repeatedly denied, changed, and frustrated by circumstances beyond her control. And they will rejoice as Gladys experiences the best plan of all: God's. In the pages of this book, young readers will be encouraged to attempt big things and then to trust God with the results.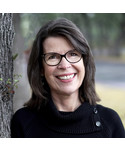 Barbara Reaoch
Author, A Jesus Christmas and A Better Than Anything Christmas
Will failing an exam keep Gladys Alyward from going to China? No! Laura Caputo-Wickham shows our kids how God makes a way for those he calls.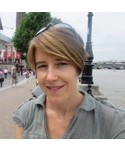 Linda Allcock
London Women's Convention; author, Head, Hearts, Hands, and Deeper Still
Gladys's story impacted me deeply. She was so willing, so hardworking, determined to overcome every barrier in her way to obey God's call to mission. The tremendous good she did for so many, at such great cost to herself, powerfully demonstrates what it looks like to follow in Christ's footsteps.
"Fun and Encouraging"
Gladys Aylward: The Little Woman With a Big Dream tells the true story of Gladys Aylward, a woman who desired to serve God as a missionary to China. Although it often seemed that it would be impossible for Gladys to serve God in that way, He worked to remove incredible barriers and used her greatly for His purposes. The book serves as a mini biography of sorts, introducing young readers to Gladys and her story in a condensed manner. I'm so thankful the story of Gladys' life is preserved in a manner for young readers to understand because her endurance is rare and encouraging. Although the book's primary audience is young children, I found myself inspired by reading about how God used a seemingly ordinary woman like Gladys to further His kingdom's purposes. I hope that by reading this book and the rest of the series with my children they will be encouraged to live lives marked by ordinary faithfulness and a deep trust in God.

My girls and I really enjoyed Gladys Aylward: The Little Woman With a Big Dream and look forward to reading more in the Do Great Things for God series. I received Gladys Aylward: The Little Woman With a Big Dream compliments of The Good Book Company in exchange for my honest review.
"Great book (and series) about people God uses for His glory."
Gladys Aylward is a great addition to the Do Great Things for God series. It is a picture book biography that teaches children about, in this case, a missionary to China. The book includes a timeline and an actual photograph of Gladys at the end of the book which is an awesome addition to the book.

The text takes the reader through a very surface-level look at the life of Gladys Aylward and is accompanied by beautiful illustrations. It is at a level that is understandable for children without dumbing it down. I like that neither the author nor the illustrator shied away from including details about struggles Gladys faced with unwelcoming people or the war. The emphasis of trusting God carries through from beginning to end and is a great encouragement to the reader.

We love this series for our homeschool library to teach our children about history and faith through lovely picture books.
"Quite the adventure"
What I like about the book:
Another new woman from history with such an interesting life. Now I want to go on and read more about her story since my curiosity has been peaked.
Gladys decided at a young age, she wanted to be a missionary in China, and she stayed fixed on that goal, despite a struggle to get there. She is a great example of resilience, overcoming several obstacles that got in the way of her goal. This is a socially emotional-appropriate concept for this generation. This would be a great educational connection.
I love that we know she was a little woman, many girls need to know that size doesn't matter, you can still impact the world in your own way.
The adventure that Gladys went through to even get to China, sounds completely unreal. But yet it is true. I love that this book will spur discussions about how you can get on a train to China, and it ends in Siberia. So much can be done to extend the learning about what Gladys's experience could have been like.
Gladys Aylward's story will bring discussions of binding a girl's feet, orphans in a way moving to safety, why Gladys couldn't go back to China, how she ended up in Japan, and it's overshadowed with the constant in her life, reading exciting bible stories wherever she went.
What I wonder about the book:
Will these short books for littles, spur a series with more details for older readers or even adults?
How does the author choose these women?

thankful to partner with the goodbook company and get an early release.
"Excellent Missionary Biography"
This picture book biography is a wonderful introduction the life of Gladys Aylward, a young woman who became a missionary to China. The simple text from Laura Caputo-Wickham expresses complex realities in basic terms that children can understand, and the illustrations from Jess Rose are colorful and expressive. The pictures help tell the story, bringing key details to life, and the warplanes on one page reminded me just how many of the missionaries I read about as a child were affected by World War II. When I originally read about Aylward, I was in elementary school. Even though I remembered several details from her story, I was fuzzy on the timing, and this book was a great refresher. It also includes a timeline in the back with additional details.

"Gladys Aylward: The Little Woman With a Big Dream" is a great missionary biography for children, and the story is exciting enough to lend itself to repeated reads, as Aylward faced various obstacles throughout her journey and her attempts to connect with the Chinese people. Aylward's story is a great example of someone who originally met resistance from the people she wanted to serve, but who gained their trust and built mutually respecting relationships with them. She especially focused on caring for children, and helped save many children's lives during World War II.

This new installment in the Do Great Things for God series is a great option for Christian families, churches, and Christian schools. The book is very educational, ties in with different world events, and emphasizes Aylward's faith and humble, long-term service. I greatly enjoyed this book, and would highly recommend it. This can be a family read-aloud or an independent read, and is appropriate for even very young children.

I received a free copy of this book from the publisher in exchange for an honest review.
"Another Wonderful Addition to the series"
This is another book in the Do Great Things for God series. I very much enjoyed the other newest addition to the series: Betty Greene. Gladys Aylward is just as wonderful.

Once again, Caputo-Wickham, does a great job of retelling the story of Aylward in an understandable way for young children. She stays true to her story despite the need to retell the entire story in shortened form to hold a child's attention.

The illustrations continue to be simplistic but a powerful asset in retelling Aylward's journey. And of course the author does a great job of including Aylward's desire for Gospel sharing throughout the book.

I love the timeline that's included at the end of Aylward's accomplishments along with an authentic photo of her.

It's a great story to inspire children of all ages to be bold in their walk with God.

I received a copy of this book from The Good Book Company in exchange for an honest review.