Seek and Find: Old Testament Bible Stories
With over 450 things to find and count!
Seek and find book exploring Old Testament Bible stories.
Part of the Seek and Find series.
This beautifully illustrated "Seek and Find" book is packed full of all your favorite Old Testament characters. It's teeming with fun and exciting things to find—from snappy crocodiles, hungry lions and golden palaces to a baby in the bulrushes!
Children will not only love finding, counting and sorting over 450 hidden things in this large format board book, but they will also learn key truths about God's character through the biblically faithful illustrations and retellings of Old Testament stories. They will learn that God is our Creator, our Rescuer, our Provider, and the Real King of everyone and everything.
With over 50 things to count on each page, this book will bring you hours of fun as you seek and find!
A perfect gift for young children. Also a useful homeschool resource.
There is a matching art and activity book available for purchase.
Contents
Welcome - How to enjoy this book
God's Amazing Garden - God is our amazing Creator
Noah's Ark - God rescues his people
Baby Moses - God loves us and has a plan for us
Ruth and Boaz - God looks after us
David and Goliath - God is the strongest!
King Solomon - God shows us the best way to live
Jonah and the Very Big Fish - God hears our prayers
Daniel in the Lions' Den - God is King of all Kings!
Free extras
Specification
| | |
| --- | --- |
| Age range: | 2 - 5 |
| Contributors | Sarah Parker, Andre Parker |
| ISBN | 9781784984748 |
| Format | Board book |
| First published | May 2020 |
| Dimensions | 8.5" x 10.2" x 0.4" |
| Language | English |
| Pages | 9 |
| Publisher | The Good Book Company |
Also available in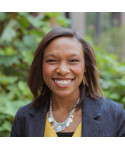 Trillia J. Newbell
Author of Enjoy, Fear and Faith, and United.
Seek and Find is a beautifully illustrated interactive walk through Old Testament stories for you and your child. Sarah and André have provided a fun and creative tool for teaching the context of these stories to little learners. It'll leave you wanting to open your Bible to "seek and find" new things in the text!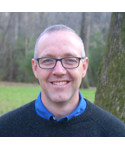 Champ Thornton
Author of The Radical Book for Kids
The Lord who created everything is not boring, and the Word he has written is not boring! So I love anything that helps children discover the wonder of Scripture and the greatness of God! "Seek and Find" by Sarah Parker will captivate young imaginations with stories from the Old Testament as they seek and find dozens of "hidden," fun elements in each captivating illustration. This series, the Where's Waldo? of Bible storybooks, mixes Bible learning with hours of fun!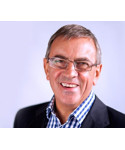 Rob Parsons
Chairman, Care for the Family
I love 'Seek-and-Find'. I shared it with my grandkids and to see them totally immersed in it was truly heart-warming; deep lessons learnt with enormous fun.
'Seek and Find: Old Testament Stories'
Kayla Alonso, Baby Devotions, May 5th 2020
You all know that I am a big fan of using play to teach the Bible (I mean that's basically what this whole blog is about). So you can imagine how I swooned when I stumbled upon 'Seek and Find: Old Testament Stories' by Sarah and André Parker. This resource is all about play. Show your little ones the Old Testament Bible Stories and play finding all the fun pictures in the story.... continue reading
"excellent"
My 6 year old son loves this book. Great simple stories and eye catching pictures.
"We love it!"
Loved reading this book with my 5 and 3 year old. They love finding stuff and the hearing the story!
"Good Book!"
This was a gift for my nephew. He likes seek and find books. Great illustrations and stories and lots of things to keep him busy looking for!
"Wonderful"
We had gotten the New Testament seek and find book last year and our son LOVED it so much that we got him the Old Testament and the first Christmas ones for Christmas this year. It's really such a beautiful book and so much fun! This is such a good idea for getting kids involved and have a better understanding of the Bible.
"Fun, informative and Biblically faithful"
Sarah and André have worked in tandem to produce a beautiful children's Bible Story book that is faithful to Biblical truths. It is illustrated in such a way that the reader is drawn into the time, place and culture of the events Sarah helpfully and succinctly tells the story of.

The illustrations are really creatively rendered with a cheeky sense of humour that kids will absolutely love.

The seek and find element will keep the viewer longer on each page giving more opportunity to discuss the meanings behind the words and the pictures.

I highly recommend this excellent resource, may it be a blessing to many.
"Excellent for young kids"
I bought this for my 5 and 7 year old niece and nephew who aren't from a Christian family, but they loved hunting for the pictures (within seconds of tearing off the Christmas wrapping paper!) and it was a good opportunity to read Bible stories with them. I hope they will ask their parents to read it to them.
"Lovely book!"
Bought this as a gift and can't wait to give it. The pictures are beautiful and the finding activities look really engaging. Love it!
"Excellent resource for kids!!"
Wow! I am absolutely blown away by this book. First of all the shipping was so quick, I wasn't even expecting it to be here so it was a nice surprise. The quality of the book is fantastic, perfect to withstand little hands! The cover is thick and the pages are sturdy as well. But my favorite thing are the beautiful illustrations! It is so bright and vibrant, and super easy for my four-year-old to find everything. It wasn't too cluttered, just perfect and a great opportunity to talk to her about God and the Bible. 10 out of 10 would recommend this to any parent looking to teach their children about God!
"Very attractive book"
My 4 yo toddler was tottally into the book. He had fun trying to search for objects. As I teach him Sunday school and regular subjects at home, this book is a great help. He understood what the story is about or what happened with the people in the story. Noah's son's hand got dirty from the black paint, he said.
"Great Gift"
I bought this as a present for a single mum friend who has two boys aged 5 and 7. I was hoping that it would keep the boys occupied so that she could get a break. She told me that it worked - everytime she walked into the lounge she saw them sat looking at the book, and of course it was increasing their knowledge of the Bible too.