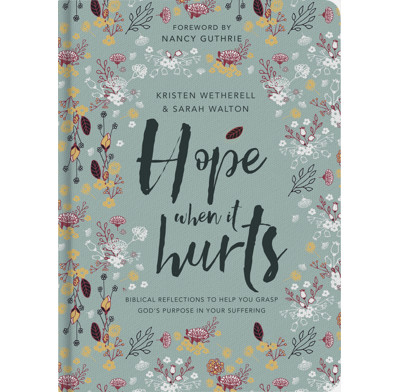 Hope When It Hurts
ebook
Biblical reflections to help you grasp God's purpose in your suffering
Thirty biblical meditations that offer women hope in times of suffering.
Thirty biblical reflections that are realistic about the hurts of life, yet overwhelmingly full of hope about the God who gives life.
This book will gently encourage and greatly help any woman who is struggling with suffering—whether physical, emotional or psychological, and whether for a season or for longer.
It is a book to buy for yourself, or to buy for a member of your church or friend. For anyone who is hurting, this book will give hope, not just for life beyond the suffering, but for life in the suffering.
Each chapter contains a biblical reflection, with questions and prayers, and a space for journaling.
Contents
Intro
1. The Gospel Makes a Difference
2. Christ's Power in our Weakness
3. Affliction and Hardship
4. Anxiety and Worry
5. Pain is Real
6. Peace amid Confusion
7. The Detours of Life
8. When God seems Silent
9. The not-surprise of Persecution
10. The Opportunity of Suffering
11. Coming to the End of Yourself
12. An Alternative to Numbness
13. He Suffered too
14. What is in the Heart
15. Comfort
16. Joy
17. Freedom
18. Patience
19. Contentment
20. This is not All There is
21. Momentary
22. Your Earthly Home
23. Your Heavenly Body
24. You are Not Alone and you are Not Unloved
25. God is Faithful
26. On Feeling Angry and Bitter
27. Pour out your Heart
28. Walk by Faith
29. God is at Work
30. You will See His Face
Specification
| | |
| --- | --- |
| Contributors | Kristen Wetherell, Sarah Walton |
| ISBN | 9781784980740 |
| Format | eBook |
| First published | March 2017 |
| Language | English |
| Publisher | The Good Book Company |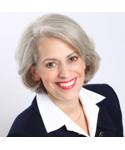 Nancy DeMoss Wolgemuth
I had not finished reading the introduction to this book before I was making a mental list of friends that I knew would find it a balm to their weary hearts. Kristen and Sarah minister to fellow travelers on the road of suffering, out of the resources they have received on their own journey, from the God of all comfort, grace, and hope.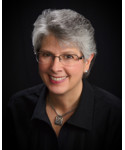 Kathleen B. Nielson
Kristen and Sarah have let us in to listen to their meditations in the midst of pain and limitation. They've opened up their hearts, their stories, and their Word-filled words. From our various contexts, we will all learn as we listen. I'm grateful for this book's faithful call to lift up our eyes to a God of mercy who loves and saves.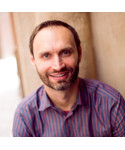 Dave Furman
This is a wonderful, vulnerable and honest book, and I highly recommend it to anyone who needs the good news of Jesus in a difficult time. Kristen and Sarah have suffered immensely, but both of them know that our only hope is found in Jesus. In Hope When It Hurts, they have labored to encourage our souls with the gospel, give us space to grieve our loss, and turn to the only source of real hope. I'm praying God uses this book in extraordinary ways!
"So many words to encourage my aching heart"
Ruth Clemence, Mum in Zone One, March 27th 2017
As I turned the pages of the book I thought 'Yes! They really get suffering…' They 'get' suffering because both the authors 'are' suffering. Present tense. They are writing it in the storm.... continue reading
A gem of a book
Clarina's Contemplations, Clarina's Contemplations, April 2nd 2017
It is easy to read, conversational and yet deeply theological, and the genuiness of their faith, scarred and battle-weary though it is, drips through every sentence with raw honesty.... continue reading
A really precious resource
Catherine Brooks, Mum in Zone One, April 9th 2017
In this broken world, we should expect to suffer. That's why I want to recommend this book to you, Hope When it Hurts. It's a series of short chapters meditating on 2 Corinthians Chapters 4 and 5. You could read one a day, or read big chunks at a time. Either way, I think it's a really precious resource.... continue reading
"Good though could be improved"
(Review written for 'Hope When It Hurts')
This book is written by two American women who both suffer primarily physical conditions. It's worth bearing in mind it is American in tone and that their experience of suffering is relatively narrow, though deep.
The font size is very small for a book - it has made it difficult to give to more elderly people.
The italic font of the sub-headings is difficult to read.
It would be improved by making it cheaper as a soft not hard cover and removing all of the floral aspects - I think stereotypical unnecessary gendering of books is unhelpful.
Having said all of that, I find it theologically helpful and return to it but would prefer the points I've made above to be addressed in future reprints.
"Like a soothing balm to my aching heart..."
(Review written for 'Hope When It Hurts')
I wish I could give this book 10 stars. I I cannot even begin to tell you how helpful and encouraging this book has been for me. If you're hurting or suffering in any way or are walking through something painful with someone you love, I highly recommend this book. It was, and still is, like a soothing balm to an aching heart. Sarah and Kristen point to Jesus and the gospel over and over and over as they share honestly about their own struggles with suffering. This book truly is chock full of HOPE for those who are hurting. Apart from the Bible, it has been the most helpful book I've read on suffering.
"Pure Gold"
(Review written for 'Hope When It Hurts')
This book is liquid gold. There are no sufficient words really that better describe it except to say that, importantly, it is theologically astute and the application of the bible to our situation of suffering and hurt is balm for a weary soul. I will be forever grateful and could not recommend this highly enough.
"Fantastic!"
(Review written for 'Hope When It Hurts')
I got this book as something that I could use as a devotional and it was worth every penny. Regardless of where you're at there is so much to learn from this book. The journal section at the end of each chapter, along with the reflect section help to sum up what you have learned. I couldn't recommend this book enough!
"Keep on re-reading and meditating on its treasures"
(Review written for 'Hope When It Hurts')
A beautifully presented hardback book, though the flowery exterior might put men off from reading it! That would be a shame as all could benefit from the biblical truths shared and applied in these pages. It's not a book to hurry through but to read a chapter at a time, praying for the Spirit to apply the truths of God's Word to yourself and taking time to meditate on them. There is space for writing your own reflections, which is great. If you are feeling particularly low and negative about everything when you're reading,as I sometimes was, I'd recommend revisiting it when you are more able to benefit from its wisdom. A lovely book to give to others, though a less flowery cover might be better for the men!
"Excellent!"
(Review written for 'Hope When It Hurts')
Both authors really know what it is to suffer, and also know their Bibles well. That makes this book an invaluable resource for those who are going through suffering. The trials are deep and real, but so is the consolation and encouragement obtained from the Bible. Utterly realistic but also faithful to God's word. Strongly recommended!
"Thank you so much for your honesty"
(Review written for 'Hope When It Hurts')
I'm so happy you shared this plan finally someone was honest to say they deal with heart ache over and over I was really starting to doubt God and myself thank you so much
"Beautiful!"
(Review written for 'Hope When It Hurts')
This is an amazing book! I am suffering the loss of my beloved mother. This resource has become invaluable to me. I found the authors' application of Biblical truths in their personal struggles a balm for my own soul. It helped me to focus my eyes on the only one who can heal my sorrows- Jesus! I thank my sisters in Christ, Kristen and Sarah, for sharing their pain so openly and honestly. You are helping countess others to carry their burdens with Resurrection hope! God bless you!!
"Awesome"
(Review written for 'Hope When It Hurts')
It gives hope to the hopeless
"Absolutely AMAZING "
(Review written for 'Hope When It Hurts')
I have chronic migraines and spend most of my time in bed because of them. I really and truly felt that I was useless and God could never use me for anything. After reading this, knowing it came from someone else with chronic pain help me get through each and every day. Each day got better and better! I would recommend this to anyone, especially someone going through a hard time.