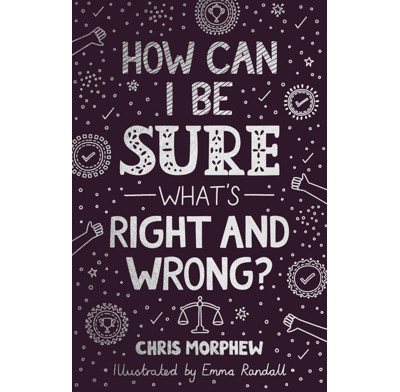 How Can I Be Sure What's Right and Wrong?
ebook
Apologetics for kids and tweens on the source of moral truth.
Part of the Big Questions series.
How can I be sure what's right and wrong? Is it all just a matter of opinion? Do we really need God to tell us how to be good people, or can we just figure it out for ourselves? What about situations where there is no one right answer, or when we disagree with others about what the best thing to do is?
In this fun and fast-paced book, Christian Studies teacher and school chaplain Chris Morphew walks 9-13-year-olds through various questions about morality. He makes the case that there is such a thing as right and wrong, and that we need to go to God for solid and satisfying answers.
Features:
• An apologetic case for objective morality which connects with the culture today's children are growing up in
• Points children to the grace and truth of the gospel message
• Includes chapters on disagreeing well with others
• Written for kids who don't yet identify as Christians as well as those who do
Chris Morphew has written over 20 books for children and youth, including Best News Ever, a 100-day devotional for tweens and other titles in the Big Questions series.
Emma Randall has illustrated many books, including Diary of a Disciple.
Big Questions is a series of fun and fast-paced books walking kids aged 9-13 through what the Bible says about some of the big questions of life and helping them to grow in confident and considered faith.
Contents
1. Can We Ever Really Know What's Right and Wrong?
2. Can't I Just Decide What's Right and Wrong for Myself?
3. Can't We Just Decide What's Right and Wrong Together?
4. What Is a Human Life Meant to Look Like?
6. Is It Possible to Be Truly Good?
7. How Can I Make Good Choices in the Real World?
8. What Should I Do When My Friends Disagree with Me?
9. What Should I Do When I Disagree with Another Follower of Jesus?
10. Living out God's True Vision of Right and Wrong
Specification
| | |
| --- | --- |
| Age range: | 9 - 13 |
| Contributors | Chris Morphew |
| ISBN | 9781784989132 |
| Format | eBook |
| First published | July 2023 |
| Case quantity | 50 |
| Language | English |
| Publisher | The Good Book Company |