Is this it?
ebook
The Difference Jesus Makes to that 'Where-is-my-life- going-I-hate-my-job-I-have-no-real-friends-Is-God-even-t here-Will-I-end-up-alone-I-wish-I-was-back-at-school-Will- this-ever-feel-like-home-Am-I-failing-at-life' Feeling
An honest, positive and personal journey through the angst of adulting, showing the difference Jesus makes
This book is for you if:
• You dread family occasions because relatives will ask you what you're doing with your life
• Social media leaves you with the miserable suspicion that most of your friends have more fun/a better relationship/more money/a better house/more friends than you do
• Watching sitcoms from your adolescence on Netflix makes everything feel better
• You've ended up in a job that has absolutely nothing to do with what you dreamed of doing when you were six (or eleven, or sixteen)
• You still keep loads of stuff at your parent's house
Sooner or later, most of us find that adult life is not all it's cracked up to be. At some point most of us take a look at where we've got to and wonder: "Is this it? Why did no one warn me that adult life was going to be this… difficult?"
Rachel Jones is 20-something, trying to keep it together, and ready to say what we're all thinking. Whether you're just feeling a bit lost or having a full "quarter life crisis", this funny, honest, hopeful book reveals the difference Jesus makes to the angst of adulting.
Contents
Chapters include…
1. Dissatisfied Has everyone else got it better than me?
2. Paralyzed (or maybe Indecision) What should I do with my life?
5. I hate my job I've got how long till I can retire?
8. Single Why are all my friends getting married?
9. Dating & Marriage Is this normal or have I made a huge mistake?
11. Meaningless What's the point?
12. Self-doubt What if I fail in front of everybody?
Specification
| | |
| --- | --- |
| Author | Rachel Jones |
| ISBN | 9781784981426 |
| Format | Electronic book text |
| First published | 2019 |
| Language | English |
| Pages | 208 |
| Publisher | The Good Book Company |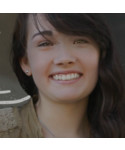 Rachel Jones is the friend who just gets you. In Is This It?, she covers profoundly deep and impactful issues for twentysomethings with relatability, honesty, and a healthy dose of humor. This book will uncover and address some of your deepest longings, fears, and insecurities while meeting you with a firehouse of gospel grace and practical insight. I wish everyone my age could read this book!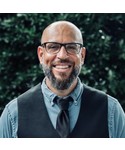 An extremely helpful and timely book for younger Christians who are trying to make sense of life and faith. As a pastor of a congregation filled with young folks going through the "quarter-life crisis," I'm often addressing these same kinds of issues. Now, I have a resource to give to these young believers. Is This It? is rooted in the Bible, saturated with a gospel worldview, and a real pleasure to read. I wholeheartedly recommend it.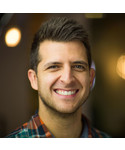 In an age of Instagram comparisons and Fear-Of-Missing-Out, Rachel does an amazing job of pointing the dissatisfied back to Jesus and the satisfying truth of the Scriptures.
"Brilliant"
(Review written for 'Is this it?')
The brilliance of Jones's book is that unlike any other self-help book being pushed at us on social media – it's an unashamed acknowledgement that not-so-good thoughts litter our minds during times of big changes. But, even more brilliant is Jones's reliance on God's Word and His purpose for our lives.
"Warm, witty, helpful."
(Review written for 'Is this it?')
There's no better way to approach the quarter-life crisis than with Rachel Jones. Is This It? will help you navigate through all the tricky turns of millennial life, whether you are going through it yourself or know someone who is. It's funny, compassionate and completely relatable - highly recommend.