True
ebook
Being true to yourself, your God, your relationships
A book to help 11-14 year-old girls become excited about living for Jesus in every relationship in their lives.
"It's perfect for 11-14 year old girls, helping them in setting a godly foundation and boundaries before all hell breaks loose."
Celeste Owens
Youth Pastor at St Albans Vineyard
True addresses eight key relationships that 11-14 year-old girls encounter: themselves, God, church, friends, parents, boys, non-Christians and the world.
Each chapter unpacks one Bible passage and looks in detail at the different relationships, clearly showing what the Bible teaches, as well as ideas on how to practically live this out in their day-to-day lives. The book challenges girls to keep Jesus at the center of every relationship as they keep living for Him.
Every chapter ends with seven practical ideas to work through, a real-life testimony and a Bible study. Suitable for individuals or groups.
Contents
1. Be true to yourself (your relationship with yourself)
2. The one true God (your relationship with God)
3. Your true family (your relationship with church)
4. True friendship (your relationships with your friends)
5. Home truths (your relationship with your parents)
6. True love (your relationships with boys)
7. Truth or dare (your relationships with non-Christians)
8. It's tough being true (your relationship with the world)
Final thoughts
Free extras
Specification
| | |
| --- | --- |
| Age range: | 13 - 15 |
| Contributors | Sarah Bradley |
| ISBN | 9781910307908 |
| Format | eBook |
| Language | English |
| Pages | 128 |
| Publisher | The Good Book Company |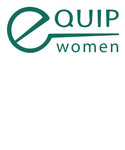 EQUIP Shorts: Sarah Bradley, 'True'
Di Warren, Equip Book Club, May 15th 2015
True is a super easy read, but it deals with deep issues. You can tell that Sarah Bradley is very experienced in youth ministry as she politely gets right inside a teenage girl's head. The material on body image, which it opens with, is insightful and grounded. I loved reading it with my daughter, as it was very easy to chat through.... continue reading
"Great book for preteen girls."
(Review written for 'True')
My daughter (age 10) is reading this with 2 of her friends, and they seem to be enjoying it and finding it helpful! She says it's easy to relate to and that it's making a difference to them.
"Fantastic book for teens and young teens"
(Review written for 'True')
I bought this book when my daughter started High School. She has really enjoyed reading it. She said it has been really helpful. It is written in. Positive and accessible style and is not at all patronising to young people. A must read!
"Great Stuff"
(Review written for 'True')
Thanks Sarah for this helpful addition to my Youth Ministry Library here in Australia. "True" is solid but accessible, hard hitting but warm, challenging but also comforting, theological and yet very personal. A great read for all young women.
"So helpful"
(Review written for 'True')
I bought this to use with teenage girls at church. It supported the theme for our 'weekend away' brilliantly and was a really helpful aide. You never know what to expect when you buy online, but this book is brilliant. I was really impressed with how well it had been thought out and the content is great. The short discussion points/study elements at the end of each chapter really help reflection and were great for a group. There is a clear emphasis on scripture and it's written with a refreshing honesty, whilst keeping it about Jesus and not the author. It's also very well designed which makes you (and more importantly teenagers) want to read it!

You can probably see why, once I'd 'proofread' a copy I had no hesitation in buying one for each of the girls in the group!