Betsey Stockton: The Most Amazing Missionary You've Probably Never Heard Of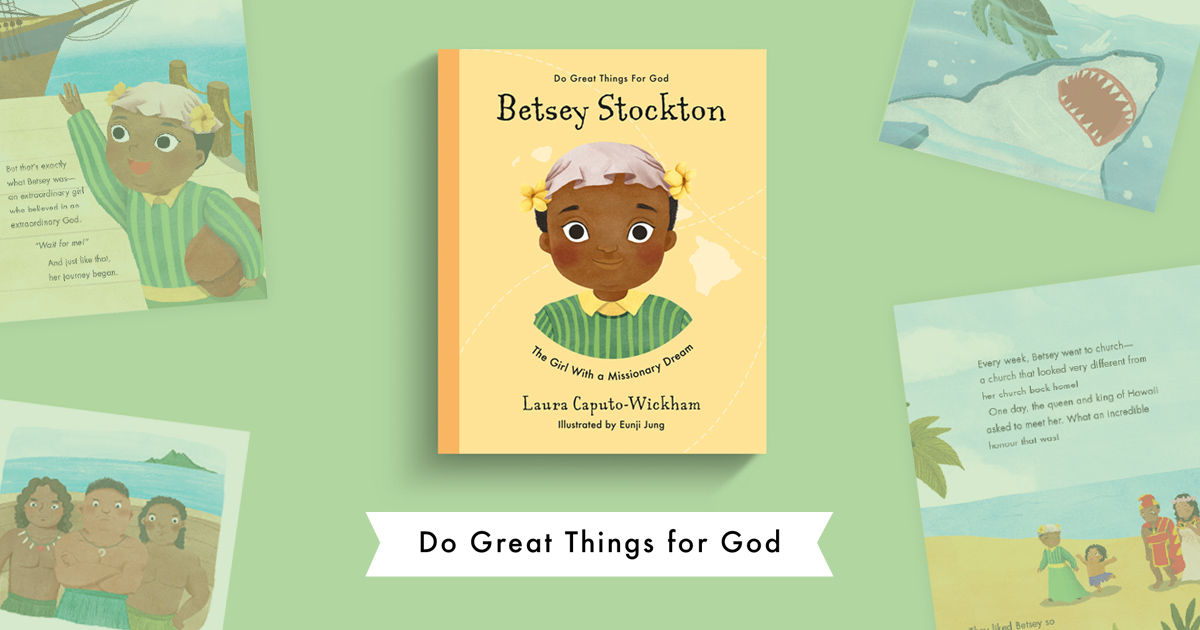 The following text is the full biography featured in the back of the new children's book about Betsey Stockton's inspiring life by Laura Wickham. This back section offers a detailed outline for older kids and parents who enjoyed reading the illustrated storybook version.
Betsey Stockton never knew exactly when she was born. It was probably around 1798. Her mother was enslaved for the Stockton family. Nobody knew who her father was, though he was likely to have been a white man.
Tragically, when she was only six years old, Betsey was made to leave her mother and move to a different city, Philadelphia, where she was enslaved for one of the Stockton girls, who had married a pastor called Ashbel Green. Betsey was allowed to borrow books from the house's big library. She was able to learn to read and grew to love finding out new things.
c.1816 When Betsey was nearly 20, she made an important decision. She gave her life to Jesus Christ. She knew that she had been forgiven for her sins. Soon after that, she was set free—she was no longer enslaved. She continued working for Reverend Green, but now she was paid for her service. Betsey was thrilled to be free, and one of the first things she did to commemorate that important moment was to write her name in big, bold letters on the flyleaf of a book.

c.1822 Betsey wished for the whole world to know God's love. When she heard that a friend of hers, Charles Stewart, and his wife were going out as missionaries to Hawaii (which in those days was called the Sandwich Islands), she excitedly offered to go with them.
But Betsey was a single woman, who had been enslaved. Back then it was highly unusual for someone like her to go on mission.
This didn't stop Betsey from boldly following her dream and, thanks to the help of her friends and a good word from Reverend Green, on November 19th, 1822, she embarked on a whaling ship called Thames and started her five-month journey across the Pacific Ocean.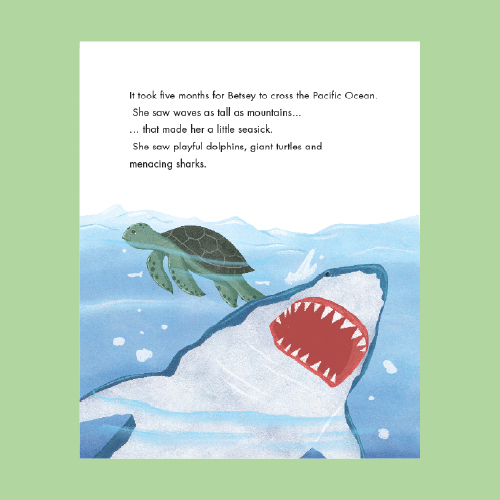 1823 Once on the islands, Betsey began to teach. Though she had no experience as a teacher, she was very gifted and started teaching more and more children, and even the son of the Hawaiian king and queen!
Betsey could have happily stayed in Hawaii all her life, but when Mrs. Stewart, her friend, fell very ill, Betsey accompanied her back home.
1825 Once home, Betsey spent the rest of her life educating African American children, first in an infant school in Philadelphia and then in the two most important institutions in Princeton's African American community: the Witherspoon Street Church and the town's only public "coloured school", where she worked tirelessly for over 30 years until she died in her late sixties.
Betsey Stockton's story has been turned into an inspiring children's biography for kids aged 4-6. The Do Great Things For God series, written by Laura Wickham, explores the lives of amazing Christian women and will enthuse young children about the great things they can do for God. The series also includes the story of Corrie ten Boom, Betty Greene and Gladys Aylward. Below, Laura Wickham reads the story of Corrie ten Boom.