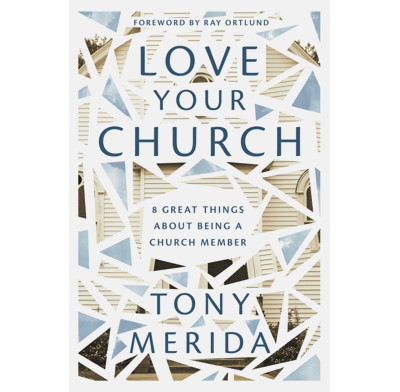 Love Your Church
ebook
8 Great Things about Being a Church Member
Be inspired to grow in your love for and commitment to your local church as you understand what it means to belong to God's family.
God calls us to be "devoted to one another in love" (Romans 12:10). What does this look like for us today? How can we be the kind of church member who makes a real difference?
This timely and engaging book by Tony Merida explores what church is, why being part of it is exciting, and why it's worthy of our love and commitment. He sets out eight privileges and responsibilities of a church member: to belong, to welcome, to gather, to care, to serve, to honor, to witness and to send.
Whether you're new to your local church or have been attending for some time, this book will re-energize you with God's vision for the local church.
A discussion guide at the end of book makes Love Your Church a great resource for reading with other church members.
Accompanying free downloads are available that can be used for small groups. There are downloadable worksheets, a PDF version of the book's discussion guide, introductory videos for each chapter and more.
Specification
| | |
| --- | --- |
| Contributors | Tony Merida |
| ISBN | 9781784986094 |
| Format | eBook |
| First published | June 2021 |
| Case quantity | 50 |
| Language | English |
| Publisher | The Good Book Company |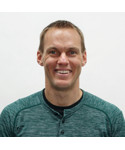 David Platt
David Platt, Lead pastor of McLean Bible Church in metro Washington, D.C. and founder of Radical.
The best thing I could say about this book is that I love the church more after reading it. And I'm confident you will, too. Whether you're new to a church, or you've spent your whole life in church, will help you experience the wonder of what God has designed you and me to experience as brothers and sisters in Christ.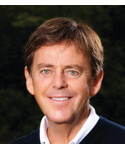 Alistair Begg
Bible Teacher, Truth For Life; Senior Pastor, Parkside Church, Cleveland; Author, Pray Big and A Christian Manifesto
This book reminds me why it was that, long before I became a pastor, I was thrilled to be a part of a local church. I commend it enthusiastically and hope that each member of my church will read, mark, inwardly digest, and live out the lessons learned.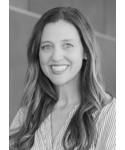 Jen Oshman
Author, Enough About Me
Church feels complicated these days. People wonder if it's even relevant anymore and we tend toward cynicism and individualism. In Tony Merida is like a big brother who explains what in the world the church is for. His eight reasons to love my church lifted my eyes off of myself and off the current cultural landscape and onto the beauty and wonder of God and how he designed his people to gather together with purpose, care, mission, and joy. This is a life-giving read.
"Wow, what a resource"
(Review written for 'Love Your Church')
We are still using this in our home group. I thought a chapter a week but we have spent 3 weeks in chapter 3, gathering. So provoking, so challenging. A marvellous resource, reminds me of six ways to love your church (Mathias), but more. Please consider this for your kin.
"Great For Small Groups!"
(Review written for 'Love Your Church')
This book helped shape a biblical view of the body of Christ in our church plant! We used this awesome book along with worksheets, videos, etc. for our in-home discipleship groups! Easy to use, very biblical content, concisely and practically written, and my favorite thing: action steps at the end of each chapter! Thank you Tony and TGB!
"Helpful and Accessible"
(Review written for 'Love Your Church')
Our church uses this book for our new members class and it's been well received. I love the accessibility for all levels of readers, but without losing content quality. Great work, as always, by Tony Merida. And the customer experience The Good Book Co offers can't be topped. Thanks!
"Love Your Church - Excellent"
(Review written for 'Love Your Church')
This in an excellent, gospel driven book with content that gets to the heart of each chapter heading without being overly scholarly or intimidating for the average church member. The only thing I would have personally liked to see as a charasmatic would have been an awareness of the life of the spirit in the church, although I do love that the chapters on caring and serving are given the context of the fruit and the gifts of the spirit.
"Timely realistic resource."
(Review written for 'Love Your Church')
Excellent resource for such a time as this as we emerge from Covid restrictions and some 'back to church' persuasion.
"a gift to the church!"
(Review written for 'Love Your Church')
I was not expecting to be this encouraged or convicted from this book. Tony Merida has written a book that is a true gift to the local church.
His exhortation of Scripture, information, encouragement to his reader, and practical applications at the end of every chapter leave me excited to love my church more.
This book is so needed (especially in the American church) and I pray it greatly blesses local churches around the country!
"Excellent"
(Review written for 'Love Your Church')
There is a really wonderful selection of books, encouraging people with a deep faith who want to study more, but also for those in the questioning area of their lives. They cover every aspect of the Christian life, children included. Prices are competitive. If you can't find it here, you won't find it anywhere.