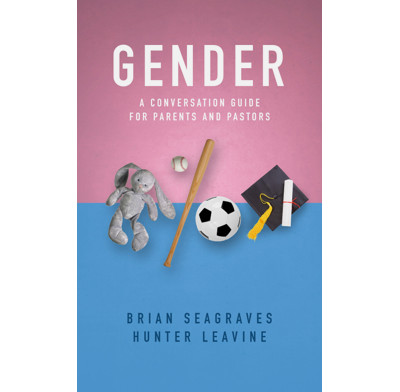 Gender
ebook
A Conversation Guide for Parents and Pastors
How to articulate the Bible's view on gender to children as they grow up
The world around us is changing quickly, and it's difficult to keep up with the debates about some of life's most fundamental issues, such as gender. Whether you are a parent, mentor, pastor, or friend, this book will help you speak clearly to children on this subject in a world spinning in confusion.
This book seeks to help families teach the Bible's view on gender clearly and consistently throughout a child's life. It contains two major sections. Part one focuses on what is most critical during three major stages in a child's life. Part two is a toolbox of resources providing proactive conversation-starters from pre-school to high school and beyond.
Specification
| | |
| --- | --- |
| Contributors | Brian Seagraves, Hunter Leavine |
| ISBN | 9781784983550 |
| Format | eBook |
| First published | August 2018 |
| Language | English |
| Publisher | The Good Book Company |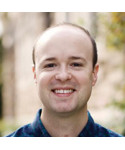 Andrew T. Walker
Either parents will teach their children God's truth about gender, or else the culture will do so for them. Brian Seagraves and Hunter Leavine have put together a helpful resource for parents seeking to understand the growing complexity around the gender revolution and how to respond with both grace and truth.
Alan Shlemon
Would you like to prepare young minds to navigate discussions about gender or transgender people? This excellent and concise guide provides practical conversation tips to help equip the next generation to confidently stand for biblical truth and compassionately share it with those they know.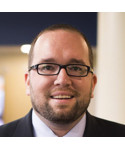 Daniel Darling
There has never been a more important time for parents and kids to understand God's good design for manhood and womanhood. Confusion reigns in the culture and poor models prevail in the church. This book so clearly and concisely guides young people toward the liberating truth of who God created them to be. Every pastor, youth pastor, parent or influencer should have this handy guide on their bookshelf, so they can be read to give an answer for the hope that lies within them.
A must read for every parent, pastor, youth and children's worker, teacher
Alistair Chalmers, Chalmers
It helps you think through a difficult topic in a simple way whilst being condensed into a small book that can fit into your pocket. I devoured this book in an afternoon, and I suggest that you get a hold of a copy.... continue reading
Book Review: Gender
Thomas Creedy, Thomas Creedy
As someone wondering about having children one day, and someone who works with children in the local church, I want to be able to explain complex truths and difficult ideas in simple ways. It was with that latter hat in particular that I wanted to read this book.... continue reading
"Concise and helpful"
(Review written for 'Gender')
This is a topic on which there had been and will continue to be a great deal of discussion and debate and there must have been a temptation to write at length. However, this book highlights the key issues and biblical principles in a concise and easy to understand format. Our children and young people are faced with this issue regularly if not daily at school and it is important that we are clear about our opinions as we support and guide them. I would strongly recommend this book to all those working with our caring for children and teenagers of all ages. I found it very helpful.
"Gender: A conversational guide"
(Review written for 'Gender')
This is a very useful guide for parents and anyone involved in raising children on the number one hot topic of gender. At 75 pages it is easily accessible and breaks down the best way to explain our biblical foundations on this this subject to different age groups. Get one of you are a parent, it is an important resource.
"A good start"
(Review written for 'Gender')
Doesn't fully live up to the hype, as it leaves you wanting much more. But it's a great start on an important topic.