The Storm That Stopped Storybook
A true story about who Jesus really is
Bible storybook based on the account of Jesus calming the storm that teaches children about who Jesus really is.
Part of the Tales that Tell the Truth series.
Beautifully illustrated hardback for young children based on the account of Jesus calming the storm from Mark chapter 4. This dramatic storybook will teach children about who Jesus really is and how they can really trust him.
Stunningly illustrated by Catalina Echeverri, author and illustrator of several bestselling children's books, including all the storybooks in the 'Tales That Tell The Truth' series from The Good Book Company.
Written by Alison Mitchell, author of The Christmas Promise, The One O'Clock Miracle and Jesus and the Lion's Den.
This book is perfect for children aged 3-6 years old and makes a beautiful gift.
Accompanying coloring and activity book available.
Free extras
Specification
| | |
| --- | --- |
| Age range: | 3 - 6 |
| Contributors | Alison Mitchell, Catalina Echeverri |
| ISBN | 9781910307960 |
| Format | Hardback |
| First published | February 2016 |
| Dimensions | 8.7" x 10.2" x 0.4" |
| Case quantity | 36 |
| Language | English |
| Pages | 32 |
| Publisher | The Good Book Company |
Also available in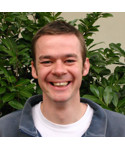 Ed Drew
Ministry Director, Faith in Kids; Author, Raising Confident Kids
It was no surprise to find "The Storm that Stopped" gripped my children. The narrative and the illustrations combine to help my children feel the disciples' wildly changing emotions through the story. We felt the storm! My children love the visual scales measuring the impact of the storm. I love the final pages which excellently and simply help us understand that this story has a clear purpose in showing us who Jesus Christ is. Thank you!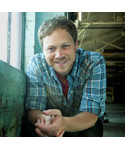 Andrew Peterson
acclaimed singer/songwriter and author of the award-winning Wingfeather Saga
Jesus and the Very Big Surprise Storybook: It is a rare and wonderful thing to find someone so immensely talented who submits that talent to Jesus by sharing the gospel with children. For years, Randall has been looking young people in the eye and telling them—through song and story and good humor—the astonishing truth of the gospel. It's no surprise that Randall's book about surprises does that very thing too.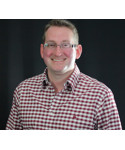 Sam Allberry
associate minister of St Mary's, Maidenhead, UK and author of Is God Anti-Gay?
The Friend Who Forgives Storybook: We don't need to look like Peter or sound like Peter to find ourselves acting like Peter — saying foolish things to and about Jesus Christ. So it's great to be reminded how Jesus is always a far better friend to us than we are to him.
The Storm That Stopped
Catherine Brooks, August 17th 2015
They (The Good Book Co.) aim to make an excellent picture book, and they've certainly achieved that. It's quite long, building up the suspense, so contains page after page of illustrations which really capture a child's imagination. It begins by explaining the context of the miracle, and as far as I can see it sticks closely to the Bible text. It also comes to a spot-on conclusion at the end: the whole reason Jesus did the miracle.... continue reading
"One of the most creative children's books we've seen"
IDEA Magazine, IDEA Magazine, June 30th 2016
Opening up the beautiful hardback reveals fantastic illustrations and beautiful storytelling. The story of Jesus calming the storm is used to show not only a little about Jesus' life and how much he cared for his friends, but also that he was, and indeed is, God. … One of the most creative children's books we've seen.... continue reading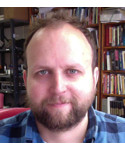 "A beautiful, simple and wonderful illustrated hardback book."
Jonathan Gemmell, The Proclamation Trust, July 15th 2017
When bedtime stories are the highlight of the evening and the words and pictures generate a combination of intrigue, excitement as well as learning then everyone is on to a winner.... continue reading
"Fabulous"
(Review written for 'Download the full size illustrations - The Storm that Stopped')
What a fabulous idea! The books are wonderful anyway but the added idea of being able to download the illustrations make them better than "Big Books". They have so many uses.
"The storm that stopped"
Brilliantly adapted account of Jesus in the storm for children & adults of all ages to enjoy & gain some fresh Biblical inspiration. Ideal for reading at All age worship along side visual download for story that can be projected on screen for larger groups !
"About time"
It's refreshing to find a series of children's books that have up-to-date illustrations without compromising Biblical accuracy. I enjoyed reading it with my daughter and am delighted that she enjoys 'reading' it herself.
"A Must Have For Families"
I highly recommend this book and all in the series. Through amazing visuals, the true story of Jesus shines forth. Children will be captivated but equally, adults will find surprising reminders of the awesomeness of Jesus.
"Beautifully written"
This is a captivating re-telling of the story of Jesus calming the storm, taken from Mark Chapter 4. Beautifully illustrated and imaginatively written, it creates a sense of anticipation as the story evolves.It sums up the mood of the disciples in the boat, as the storm escalates and fear rises to panic. It then conveys the sense of amazement as Jesus stills the storm with a word. It guides the young reader through a process of realisation of who Jesus really is.
"Excellent"
Absolutely delighted with the quality of these books. They are beautifully written and illustrated. Age range said 3-6 but honestly wouldn't be surprised to see 7-8 year olds still enjoying them. As always The Good Book Company were very prompt in delivering and everything arrived in perfect condition.
"Excellent "
What a brilliant story! Excellent pictures and story telling with real biblical truths there needs to be more of these stories available!! Maybe even a whole bible!?
"excellent for children"
My wife bought this for our grandchildren age 6 and 4 and they love it. They enjoy the detail of the pictures as well as the story. It contains images of Jesus but they are so cartoonised that no-one could think it was an image of Christ. The story told gets across the main purpose of the story - the greatness of Christ. Good!