Truth On Fire
Gazing at God Until Your Heart Sings
Knowing God truly, experiencing Him deeply.
What would it look like to genuinely love God with our head AND our heart? To have a faith marked by right thinking AND right feeling? To know God deeply AND worship him passionately? Too often, Christians act as though these things are at odds with one another. But what if God intends for us to possess a Christianity that is radically committed to biblical truth, in a way that did not diminish the life of the heart, but actually intensified it?
Adam Ramsey invites us to engage both our minds and our emotions in our walk with God as we gaze at him until our hearts sing. He sums it up like this:
"My hope in these following pages is to paint a biblical portrait of what God is actually like, so that we can gaze upon him together until our hearts can't help but sing. To behold him in such a way that our daily experience is transformed with a deepened awareness of who it is we pray to, who it is that is with us, and who it is that we are loved by. To let God's truth set our hearts on fire."
If you yearn for God but desire a clearer biblical picture of this God whom you love, or if you have been walking with God for a while now, but your experience of him has become settled or dry, then this book is for you.
Questions for reflection and application that can be used individually or in group study are found at the end of each chapter. Foreword by Ray Ortlund.
Adam leads Liberti Church on the Gold Coast of Australia and serves as the network director for Acts 29 Australia, New Zealand, & Japan. He also contributes articles to The Gospel Coalition.
Contents
Foreword by Ray Ortlund
Introduction
1. God Is Other: The Experience of Wonder
2. God Is Sovereign: The Experience of Assurance
3. God Is Unrivaled: The Experience of Embracing Weakness
4. God Is Never Far Away: The Experience of Courage
5. God Is All-Holy and All-Knowing: The Experience of Honesty
6. God Is Good: The Experience of Trust Through Suffering
7. God Is Love: The Experience of Relational Beauty
8. God Is Never Late: The Experience of Patience
9. God Is Merciful: The Experience of Gentleness
10. God Is Just: The Experience of Prophetic Advocacy
11. God Is Happy: The Experience of Delight
12. God Is Victorious: The Experience of Hope
Conclusion: Reformation and Revival
Free extras
Specification
| | |
| --- | --- |
| Author | Adam Ramsey, Ray Ortlund |
| ISBN | 9781784986483 |
| Format | Paperback |
| First published | September 2021 |
| Dimensions | 5.3" x 8.5" x 0.4" |
| Case quantity | 40 |
| Language | English |
| Pages | 176 |
| Publisher | The Good Book Company |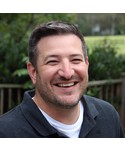 Jared C. Wilson
Assistant Professor of Pastoral Ministry; Author in Residence, Midwestern Baptist Theological Seminary; Author, The Imperfect Disciple
I believe that the way people truly change is by truly beholding the glory of the Lord. This is why I'm exceedingly thankful for Adam Ramsey's book. Chapter by chapter, with biblical depth and pastoral wisdom, he lifts our gaze up to contemplate the majesty of God. You will find both truth and Spirit in this rich work.
Jen Wilkin
Author, None Like Him, In His Image and Ten Words to Live By
Adam Ramsey believes that how we think about God should shape how we experience him. I couldn't agree more. This exquisite book is devotional writing in its purest sense, an invitation not just to know the God of the universe more deeply, but to be overcome in the knowing. Truth on Fire compels us to bow our hearts, to experience and exhibit the reverence that beholding God yields. Read it to think, and read it to feel. Herein is a feast for head and heart.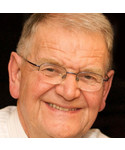 Terry Virgo
Founder, Newfrontiers
Immediately captivating, Adam Ramsey's fine book challenges us not to settle for a faith wholly dependent on sensational spiritual experiences or, in contrast, one which insists on our minds merely being filled with accurate information about God. Eloquently and effectively he argues for a grasp of gospel truth that makes our hearts burn through an ever-increasing knowledge of him.