Why does God care who I sleep with?
ebook
What God's design for the expression of human sexuality says about him and what that means for us
Christians are increasingly seen as outdated, restrictive and judgmental when it comes to sex before marriage, cohabitation, homosexuality, gender identity or transgender rights. In fact for many people, this issue is one of the biggest barriers for them considering Christianity.
Sam Allberry, author of many books including Is God Anti-gay, sets out God's good design for the expression of human sexuality, showing that God himself is love and that only he can satisfy our deepest desires.
It is a great reminder of the Bible's positive blueprint for love, sex and marriage and ideal for giving away to people who may see this as a stumbling block for belief.
Contents
Introduction:
Not easy, but compelling
1. Love is love
2. I'm just being true to myself
3. It's just physical
4. I need to be fulfilled
5. We all need romantic hope
Conclusion
Specification
| | |
| --- | --- |
| Author | Sam Allberry |
| ISBN | 9781784985110 |
| Format | Digital Download |
| First published | March 2020 |
| Language | English |
| Pages | 128 |
| Publisher | The Good Book Company |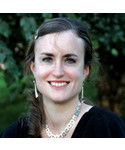 In this rich and provocative book, Sam Allberry explores how the yearnings of our hearts, the instincts of our bodies, and the complex cravings of our minds point us to something we want even more than sex. You can read it in an evening. But its effects could last a lifetime.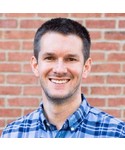 This book is characteristic Sam Allberry: practical and vivid, humorous and clear, faithful and compelling. And remarkably timely. For the Bible's sexual ethic, rightly understood and embodied, is not just true; it's also beautiful. And contrary to popular belief, it's good news for the whole world. Sam shows us why.
In a day in which very few are trying to answer the question this book asks with biblical clarity, I am grateful for Sam's courage and insight. This book will serve a generation that's either confused or ignorant of why sex matters and what God's good design is all about. This book will help us understand the beauty, protection, and plan that God has put in place.