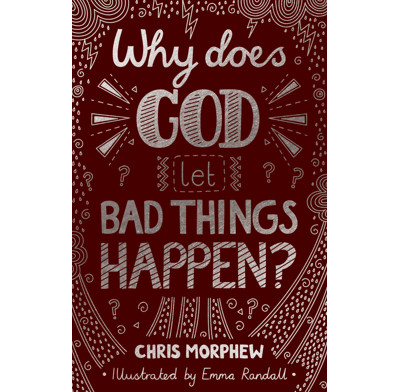 Why Does God Let Bad Things Happen?
ebook
Apologetics for Christian kids and tweens: why does God allow suffering?
Part of the Big Questions series.
Sooner or later, kids have big questions about God, life, faith, and the Bible, especially when their friends start asking them about what they believe. A common one is: Why does God let bad things happen?
Big questions deserve good answers. This warm, reassuring, and fast-paced book looks at what the Bible says to help 9-13s think through this big question for themselves. It puts the problem of suffering in the context of the Bible's big story, and encourages readers to see that whatever they're facing, Jesus is with them. Lively stories and illustrations make this book easy for this age group to engage with.
Christian studies teacher and school chaplain Chris Morphew has been answering big questions from kids in his classroom for over a decade. He has written over 20 books for children and youth, including Best News Ever, a 100-day devotional for tweens.
Emma Randall has illustrated many books, including Diary of a Disciple.
Why Does God Let Bad Things Happen? is part of the Big Questions series: fun and fast-paced books walking kids aged 9-13 through what the Bible says about some of the big questions of life, and helping them to grow in confident and considered faith.
Contents
1. How Could a Good God Allow So Much Suffering?
2. Isn't Suffering Just a Natural Part of Life?
3. Why Is the World Like This?
4. Where Is God When We Suffer?
5. Why Doesn't God Help When I Ask Him To?
6. Does God Actually Care About My Suffering?
7. How Can God Get Rid of Suffering Without Getting Rid of Us?
8. Will the World Be This Way for Ever?
9. What Difference Does Any of This Make Today?
10. Something Better Than a Thousand Answers
Specification
| | |
| --- | --- |
| Age range: | 9 - 13 |
| Contributors | Chris Morphew, Emma Randall |
| ISBN | 9781784986131 |
| Format | eBook |
| First published | May 2021 |
| Case quantity | 50 |
| Language | English |
| Publisher | The Good Book Company |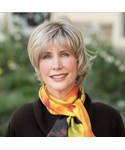 Joni Eareckson Tada
Joni and Friends International Disability Center
When pain and disappointment hit hard, even young hearts seek to understand why. Chris Morphew has responded to the age-old question in his excellent little book This small but powerful volume certainly would have helped me when I broke my neck at an early age­—I was desperate to make sense of it all as I searched the Bible for answers. Thankfully, Morphew's book addresses the tough topic about God's goodness in a world of great suffering, and he does it in a winsome, easy-to-read way. Yes, it's for young people, but I'm recommending it to people of all ages—and I commend this remarkable book to you!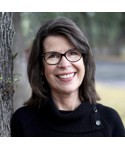 Barbara Reaoch
Director, Children's Division, Bible Study Fellowship
Suffering, sickness, betrayal, racism, war—all make us ask, 'Why is our world so broken?' Chris Morphew gives us gospel responses—not just to answer the questions in our heads but to address the issues in our hearts.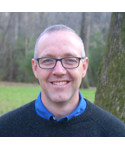 Champ Thornton
Author of The Radical Book for Kids
Chris Morphew is like Tim Keller for teens. In this short book, he tackles some of today's tough questions with Scripture, wisdom and clarity—and just the right amount of fun to keep young readers turning the page. I cannot wait to put this book into the hands of my three children.
I wish that I could have had this book when I was around 9-13.
Bella Schroeder, May 30th 2021
Being a teen, I did not feel that this book was even childish for me. I learned so much in the few pages that it contained. I think my favorite part of this book was when Morphew said; "that the problem in Eden was not the fact that Eve ate the fruit, but it was the choice she made." He said this because true love is a choice, isn't it? This was such an amazing read.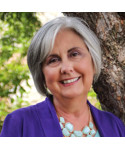 Highly recommended!
Diane Stortz, June 9th 2021
The Big Questions series for middle graders respects their questions and offers answers with respect too. Throughout the series, the author (a teacher and school chaplain) connects with young readers with a conversational tone, excellent examples to explain his points, and—perhaps most important—a deep understanding of their questions.... continue reading
"Rich truths for young hearts"
(Review written for 'Why Does God Let Bad Things Happen?')
It's so tempting to avoid talking about suffering to 'protect' our youngsters, or to offer a fairytale like one liner. But they suffer, their friends suffer and they deserve a big answer. Utterly readable, deeply moving and profoundly true - this book takes young people through God's story and reveals the God who is good enough, powerful enough and who loves us enough to be moved by our suffering and to do something about our suffering. Oh, and adults - worth a read too!