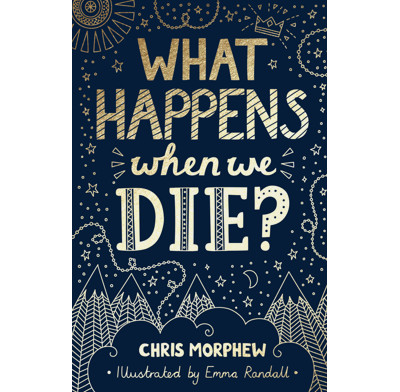 What Happens When We Die?
ebook
Apologetics for Christian kids and tweens: what happens when we die?
Part of the Big Questions series.
Sooner or later, kids have big questions about God, life, faith, and the Bible, especially when their friends start asking them about what they believe. A common one is: What happens when we die?
Big questions deserve good answers. This warm, empathetic book looks at what the Bible says to help 9-13s think through this big question for themselves. It tackles common fears and stereotypes about the afterlife, and will excite readers about the promise of the new creation. Lively stories and illustrations make this book easy for this age group to engage with.
Christian studies teacher and school chaplain Chris Morphew has been answering big questions from kids in his classroom for over a decade. He has written over 20 books for children and youth, including Best News Ever, a 100-day devotional for tweens.
Emma Randall has illustrated many books, including Diary of a Disciple.
What Happens When We Die? is part of the Big Questions series: fun and fast-paced books walking kids aged 9-13 through what the Bible says about some of the big questions of life, and helping them to grow in confident and considered faith.
Contents
1. The Problem With Heaven
2. What Does the Bible Really Say About Earth?
3. What Does the Bible Really Say About Heaven?
4. What Does the Bible Really Say About Hell?
5. How Do I Get Eternal Life?
6. What Will Happen on the Day Jesus Returns?
7. What Will Life Be Like When Jesus Returns?
8. What Will We Be Like When Jesus Returns?
9. What About My Friends Who Don't Know Jesus?
Specification
| | |
| --- | --- |
| Age range: | 9 - 13 |
| Contributors | Chris Morphew, Emma Randall |
| ISBN | 9781784986179 |
| Format | eBook |
| First published | May 2021 |
| Case quantity | 50 |
| Language | English |
| Publisher | The Good Book Company |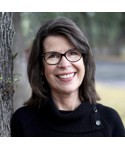 Barbara Reaoch
Director, Children's Division, Bible Study Fellowship
With engaging stories and scriptural truth, Chris Morphew lifts our eyes and hearts to see God, who is bigger than our biggest questions. His rescue mission through Jesus will not disappoint us!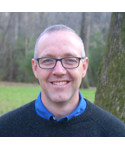 Champ Thornton
Author of The Radical Book for Kids
Chris Morphew is like Tim Keller for teens. In this short book, he tackles some of today's tough questions with Scripture, wisdom and clarity—and just the right amount of fun to keep young readers turning the page. I cannot wait to put this book into the hands of my three children.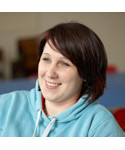 Tamar Pollard
Children's Worker, Christ Church Fulwood and Co-author of Epic Explorers
What an excellent series—seriously excellent! I am certain Chris Morphew's chatty style, clear explanations, relevant illustrations and personal insights will engage, inform and equip tweens as they work through some of the big questions they and their peers will be asking. Rather than rattling off short, simplistic answers, the books allow the readers to question and unpack the evidence. I am delighted to see such great material being produced for those at a pivotal stage of life and have no doubt they'll also be a fantastic resource for those working with this age group.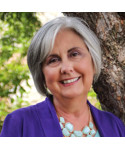 Highly recommended!
Diane Stortz, June 9th 2021
The Big Questions series for middle graders respects their questions and offers answers with respect too. Throughout the series, the author (a teacher and school chaplain) connects with young readers with a conversational tone, excellent examples to explain his points, and—perhaps most important—a deep understanding of their questions.... continue reading
"It helped us get excited about Jesus coming back"
(Review written for 'What Happens When We Die?')
My 11 yr old daughter and I read this together. We thought it explained things really well and we both learnt some things! It helped us to look forward to heaven and the new creation. My daughter liked the stories Chris told which helped us to understand things better. She particularly liked the chapters about heaven and how we get eternal life. The chapter about my friends who don't know Jesus was also very helpful.