Goodbye to Goodbyes Storybook
A True Story About Jesus, Lazarus, and an Empty Tomb
Bible storybook that teaches young children that Jesus came to give his friends life after death.
Part of the Tales that Tell the Truth series.
Teach young children that Jesus came to end goodbyes.
Jesus knew how scary it is when someone gets really sick. He knew how sad it is when someone dies. Jesus cried when his friend, Lazarus, died. But he did something at his friend's tomb that changed everything. He showed that he came to give his friends life after death.
In this vivid, moving and exciting retelling of the story of Lazarus, Lauren Chandler helps children understand that Jesus came to say goodbye to goodbyes—forever.
The author, Lauren Chandler, used the story of Lazarus to help her own children in the wake of her husband's brain tumor. Whether children are coming to terms with the illness or death of a loved one, or simply fearful of when that day might come, this book reassures them with the amazing truth that Jesus came to give his friends life after death.
There is an accompanying coloring and activity book available for purchase.
Free extras
Specification
| | |
| --- | --- |
| Age range: | 3 - 6 |
| Contributors | Lauren Chandler, Catalina Echeverri |
| ISBN | 9781784983772 |
| Format | Hardback |
| First published | February 2019 |
| Dimensions | 8.7" x 10.2" x 0.4" |
| Case quantity | 36 |
| Language | English |
| Pages | 32 |
| Publisher | The Good Book Company |
Also available in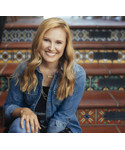 Jennie Allen
Author of Nothing to Prove; Founder of IF:Gathering
Goodbye to Goodbyes gives our kids a big, colorful view of the God we serve and His defeat of sin and death forever!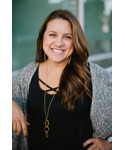 Jamie Ivey
Author of If You Only Knew; Host of The Happy Hour with Jamie Ivey
Lauren took one of my favorite stories in the Bible and brought it to life for us. Children and adults will be moved by the love and compassion that Jesus shows towards the people he loves in this story. Thankfully, one day there will be no more goodbyes!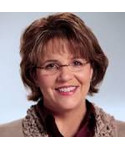 Nancy Guthrie
Bible teacher and author of the Seeing Jesus in the Old Testament series
In this winsome little book, Lauren Chandler applies resurrection reality to the heart, in a way that will help both adults and kids face death with faith and hope.
When I saw a beautifully illustrated Christ crying with Lazarus' grief-stricken sisters, it felt like I was there
Jonny Ivey, Heirs Magazine
I recently said the hardest goodbye I've ever had to say. We put her down in the cold-cot, being careful with her lifeless neck. And with pangs of pain, we left the room, saying goodbye to our stillborn daughter.... continue reading
Goodbye to Goodbyes: A True Story about Jesus, Lazarus, and an Empty Tomb
Robin Ham, That Happy Certainty, April 4th 2019
Author Lauren Chandler takes on the account of Lazarus' death and Jesus subsequently bringing him back to life, and powerfully shows how Jesus came so that we might be able to say 'goodbye to goodbyes – forever'.... continue reading
"Great resource for parents and children's workers"
I was asked to do a little funeral service for children who did not want to go to the "big" adult funeral for their grandad. I used the free downloadable pictures and told them the story as part of the service then gave them a copy of the book to take home. The pictures and words of truth together offer a way in to begin to talk to children about the reality of death: the sadness it brings as well as the hope offered by Jesus. A great resource for parents and children's workers.
"Brilliant telling of an important story"
I loved this book. I lost my Mom suddenly last year and have been searching for ways to teach my little one (she sadly never got to meet my mom) about how Jesus came to say goodbye to goodbyes. It is the most beautiful telling of a wonderful, hopeful story. I can highly, highly recommend.
"Hope in Death"
Goodbye to Goodbyes is a wonderful book. I bought the book for my son named Lazarus, but once we read it as a family we were just blown away by how great it is. This book goes right through the story of Lazarus - even highlighting some of my favorite parts like how because Jesus loved Lazarus, Mary, and Martha, he waited until the perfect time to go to them. The book uses the story of Lazarus to bridge the topic of death and how because of Jesus we can say goodbye to goodbyes, because we will be together again with Jesus. Such and amazing book. I highly recommend it!