Betty Greene
The Girl Who Longed to Fly
Inspiring children's biography of Betty Greene, who helped set up the Mission Aviation Fellowship.
Part of the Do Great Things For God series.
Read the true story of Betty Greene, who helped set up the Mission Aviation Fellowship.
Betty wanted to learn to fly from the age of 7, and when she grew up, that's exactly what she did. When World War II started, Betty used her skills to serve with the Women Airforce Service Pilots (also known as WASPs). She even became part of a research project that sent pilots way up high, through the stratosphere!
Once the war had ended, she brought her passion for flying and her passion for the Lord Jesus together, and helped to set up a mission which is known today as the Mission Aviation Fellowship (MAF).
Throughout her life, Betty made over 4,640 flights and served in 12 countries, landing in around 20 more.
This beautifully illustrated children's biography of Betty Greene (1920-1997) is part of a series designed to show kids that God uses ordinary people to do extraordinary things.
Download free extras, such as worksheets, to help children interact with the true story and think of ways in which they can also follow God and encourage his people today.
These stories can be read to young children or enjoyed independently by early readers. The free extras make these stories useful for homeschool, Sunday school, missions events, and more.
Free extras
Specification
| | |
| --- | --- |
| Age range: | 4 - 7 |
| Contributors | Laura Wickham, Héloïse Mab |
| ISBN | 9781784986544 |
| Format | Hardback |
| First published | September 2021 |
| Dimensions | 7.7" x 9.4" x 0.3" |
| Case quantity | 56 |
| Language | English |
| Pages | 24 |
| Publisher | The Good Book Company |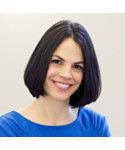 Megan Hill
Author of Praying Together; Mother of four
Every child in the world loves to look up at passing airplanes and marvel at the wonder of air travel. After reading Betty Greene, young imaginations will look to the skies with gospel possibilities in mind. I hope this book inspires a generation of kids who don't merely want to be pilots but who want to be pilots (or truck drivers or train engineers) for the glory of Christ and the cause of his eternal kingdom.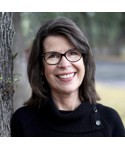 Barbara Reaoch
Director, Children's Division, Bible Study Fellowship
Laura Caputo-Wickham captures timeless truths from Betty Greene's life. Captivate even the youngest child with the story of her life!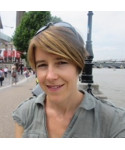 Linda Allcock
Author, Deeper Still
Courageous, entrepreneurial and bold enough to break through numerous glass ceilings, Betty Greene's passion for the Lord trumped all other barriers to take the gospel to the ends of the earth. She is a truly inspirational role model to us all.
"Inspiring for Readers of All Ages"
Betty Greene: The Girl Who Longed to Fly is one of the recent releases in the Do Great Things for God series by The Good Book Company. This book tells the true story of Betty Greene, a woman who was a member of the Women Airforce Service Pilots (WASPs) during World War Two and became a missionary. Betty was fascinated with flying from an early age as she observed one of her brothers take flying lessons. After the war, she used her skills as a pilot to help transport missionaries to various locations. Betty's parents had fostered in her a love for the Lord early on and she enjoyed using her abilities to further the Great Commission.

I really enjoyed reading Betty's story because it demonstrates that people with ordinary skill sets can be used by God in mighty ways. My daughters enjoyed learning about Betty and I believe that Betty's story will inspire them to do great things for God even if those great things appear ordinary. My whole family enjoyed reading Betty Greene and we can't wait to read the rest of the books in the series.

I received Betty Greene: The Girl Who Longed to Fly compliments of The Good Book Company in exchange for my honest review.
"Great book (and series) about people God uses for His glory."
Betty Green is another wonderful book in the Do Great Things for God Series. This book details the life of a mission pilot at a level that is understandable for children without dumbing it down and includes engaging and realistic illustrations. The author and illustrator don't shy away from the depths of Betty's story and it made me, as an adult, want to read more about her and provoked lots of questions from my young children. I love that this series always includes a timeline about the person's life and a real-life photograph at the end of the book. We love this series for our homeschool library to teach our children about history and faith through lovely picture books.
"Glad I read it"
What I like about the book:

This biography is of a person whose desire was to become a pilot like her brother.
Is shares her story, flying as a woman in World War 2, helping train pilots, and then becoming the first MAF (Missionary) pilot.
The illustrations are well done with facial expressions that enhance the biography, engage the reader, and bring it to life.
I like that this explanation of her life shares that she was brave, calm in stress, and relied on God.
I liked meeting a new historical figure who lived as the exception for a woman in her lifetime.
I like the integration in an authentic way of her trust in God, as well as the recognition she got to combine her favorite things flying and love of God.
I liked the connection that I got after reading Corrie ten Boom, Betsey Stockton, now Betty Greene and knowing that this is a series of stories of women for young children seeing how women have served God in unique ways.
What I wonder about the book:
The author English spelling for practice which is practise, so my only concern is that a teacher or parent notices the change and comments that it is still spelled correctly, to our American children.
"Celebrates Greene's Adventurous Spirit"
When I was a kid, Betty Greene was one of my favorite historic Christian missionaries, because I thought that aviation was fascinating and admired her adventurous life. As soon as I learned that this book would be coming out, I was excited to read it, and I really enjoyed it. This picture book biography covers essential details from her life history, gives a glimpse into her work as a WASP pilot during World War II, and shares details from her missions work with the organization now known as Mission Aviation Fellowship. The text from Laura Caputo-Wickham is very simple, expressive, and easy to read, and Héloïse Mab's illustrations help tell the story by vividly picturing scenes from Greene's life.

"Betty Greene: The Girl Who Longed to Fly" celebrates how Greene was able to serve God by doing what she loved, and even though the book doesn't state this explicitly, it also conveys the value of women being willing and encouraged to take risks and do daring things. The book honors Greene's courage and level-headed approach to frightening events in the air, and the timeline in the back includes additional details about her boundary-breaking accomplishments as a female pilot.

This new installment in the Do Great Things for God series is a great option for Christian families, churches, and Christian schools. The book educates kids about the impact of aviation, ties in with world events related to World War II, and emphasizes Greene's courage, adventurous spirit, and joy in serving God through the activity she loved best. I greatly enjoyed this book, and would highly recommend it. This can be a family read-aloud or an independent read, and even though it includes some brief scenes of peril, is appropriate for even very young children.

I received a free copy of this book from the publisher in exchange for an honest review.
"Wonderful"
I always love children's books and books that tell real life stories of those who have impacted the world with the Gospel.

This is a wonderful addition to the Do Great Things for God series. The story of Betty Green is an inspiring story and Caputo-Wickham writes it so well. She keeps it light and understandable for young children but also stays true to Greene's life story.

The illustrations are wonderful as well. They do a great job of assisting in the story telling. The details within the illustrations are minimal but I think the simplicity gives way for more imagination within the story.

The book ends with a timeline recounting the major accomplishments within Green's life. It also concludes with an authentic photo of Green and a scripture reference.

I appreciate the author including the Gospel within Greene's story and her willingness, eagerness, and boldness to share that Gospel with others.

I received a copy of this book from The Good Book Company in exchange for an honest review.