Who Am I and Why Do I Matter?
ebook
Helps kids grow in faith and confidence by looking at what the Bible says about their identity.
Part of the Big Questions series.
Sooner or later, kids ask big questions about themselves and their faith: Who am I? Where do I fit in? Am I good enough? What do people think of me? What does God think of me?
Christian Studies teacher and school chaplain Chris Morphew has been answering big questions from kids for over a decade. In this warm, empathetic book, he shows children how to embrace and enjoy their identity as those loved by God and made in his image. He also gives lots of practical advice on how to remember what God says about who they really are.
Lively stories and illustrations make this book easy for 9-13s to engage with. Readers will be helped to replace fear and anxiety with faith and confidence as they find their self-worth in what God says about them.
Chris Morphew has written over 20 books for children and youth, including Best News Ever, a 100-day devotional for tweens, and other titles in the Big Questions series.
Emma Randall has illustrated many books, including Diary of a Disciple.
Big Questions is a series of fun and fast-paced books walking kids aged 9-13 through what the Bible says about some of the big questions of life, and helping them to grow in confident and considered faith.
Contents
1. Searching for the Real You
2. The Problem with Being True to Yourself
3. The Problem with Other People's Opinions
4. Figuring out What Matters Most
5. Finding Real Freedom
6. Who God Says You Are
7. What Difference Does God Make?
8. Following the Way of Jesus
9. Resting in the Love of Jesus
10. Growing into the Real You
Specification
| | |
| --- | --- |
| Age range: | 9 - 13 |
| Author | Chris Morphew |
| ISBN | 9781784986995 |
| Format | eBook |
| First published | March 2022 |
| Case quantity | 50 |
| Language | English |
| Pages | 96 |
| Publisher | The Good Book Company |
Champ Thornton
Pastor; Author, The Radical Book for Kids and Why Do We Say Good Night?
Chris Morphew is like Tim Keller for teens. In the Big Questions series, he tackles some of today's tough questions with Scripture, wisdom and clarity—and just the right amount of fun to keep young readers turning the page. I cannot wait to put these books into the hands of my three children."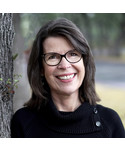 Barbara Reaoch
Former Director, Children's Division, Bible Study Fellowship; Author, A Jesus Christmas and A Jesus Easter
Our biggest questions prepare our hearts to hear God's greatest answers. Pick up Chris Morphew's Big Questions books and find key gospel responses to your kid's honest questions about God and his plan for sending Jesus.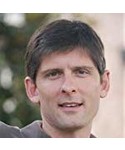 John Perritt
Director of Resources, Reformed Youth ministries; Author, Insecure: Fighting Our Lesser Fears with a Greater One; Host, Local Youth Worker Podcast
Passing the faith down to the next generation can seem like a daunting task. Add to that the fact that Christians must also train the next generation to engage skeptics in our faith, and it can seem like an impossibility. This is why I'm thankful for Chris's book, Who Am I and Why Do I Matter? He takes one of the core truths of Scripture and explains it in a way that middle-schoolers (and their parents) can understand. I can't wait to put this into my children's hands, and also encourage them to put it into the hands of their unbelieving friends.