Women and God
ebook
Hard Questions, Beautiful Truth
What the Bible really says about women and how to enjoy it
There is much discussion and confusion around the issues of gender equality and gender roles, and the church is not exempt. Some even believe that the Bible contributes to sexism against women and that God is, in some way, sexist. 
In this warm, conversational and sympathetic book, Kathleen Nielson looks at what the Bible really says about women and what it reveals about God's attitude towards them. She asks the hard questions about the Old Testament Law, the role of women in marriage and the role of women in the church, consistently pointing us to God's word and his perfectly created order. Take a look at the issues here.
She not only provides Biblical reasoning in answer to these questions, but also shows how the truth can be enjoyed as women and men submit to the perfect will of our compassionate, merciful and gracious God.
Women and men of all backgrounds, views, and ages will find this a valuable book. Pastors and Elders will will find it useful as they work out how to faithfully lead a united worshiping community under the authority of Christ and in accordance with Scripture. It is also ideal for use in women's ministry as women seek to live and act according to God's will.
"I was deeply helped by reading Women and God. It is a book written by a wise woman, and it does not shy away from hard, painful, complex issues." Ligon Duncan, Chancellor, Reformed Theological Seminary, Jackson, Mississippi
Contents
1. Introduction
2. How We Got Here
3. Second Place?
4. Fallen Women
5. The Darkest Places
6. Strong Women
7. Women, Sex, and a Question of Double Standards
8. Women's Bodies
9. A Man Unlike Any Other
10. Women and Marriage
11. Women and the Church
12. The Goodness of God
Specification
| | |
| --- | --- |
| Author | Kathleen Nielson |
| ISBN | 9781784982805 |
| Format | Electronic book text |
| First published | 2018 |
| Language | US English |
| Pages | 208 |
| Publisher | The Good Book Company |
Kathleen Nielson proficiently unpacks difficult passages of Scripture that we sometimes want to avoid. On every page, she helps us wrestle with complex questions, while inviting us to embrace this beautiful truth: God is good to women. This is an excellent and needed book—I highly recommend it for both men and women.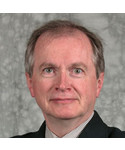 In our day, debate over the treatment of women, especially in the church, is one of the hot topics. I hope that many readers on all sides of this debate will take the time and invest the energy to listen carefully and respectfully to Kathleen, a woman who has a keen mind, a heart devoted to Scripture, and the courtesy to treat other viewpoints fairly even while she marshals the evidence that supports her understanding of key passages and themes.
As we face a new post-christian world, we need this book. Warm, engaging, inviting, articulate, and convincing, this book models how Christians can face this world's hard questions about gender and sexuality with the gospel's beautiful truths. Reading this book feels like a long conversation with a safe friend, steaming mug of tea in hand. Kathleen proclaims gospel light without erasing her readers' diverse points of view or lived experiences. You will find no platitudes, no cliches, no tired defenses of priggish moralism. Instead, you will find Jesus, the Word made flesh, arms open.
"A thorough and worthwhile book"
(Review written for 'Women and God')
This book is not just another addition to the discussion of the role of women, but a challenging and thorough look at scripture. We are forced to start by looking about what God says about women throughout the Bible - and whatever our view at the outset we are challenged to think more deeply and grapple with issues that might otherwise be left aside.
"A Book Worth Waiting For"
(Review written for 'Women and God')
Really pleased this book has been written. It is a gracious contribution to the often difficult and sometimes divisive subject of women's ministry. Kathleen Neilsen has made a real attempt to address the difficult passages, to understand those who come from a different position and yet to portray the value of what a woman can uniquely offer in her complementary role.I hope many will read it.
"Disagreed"
(Review written for 'Women and God')
Easy to read - some excellent chapters - disagreed with her view in part - preferred Trevor Morrow's approach in "Two are equal" which is beautifully and humbly submitted too.
"A great place to look at how God shows his love for half the human race."
(Review written for 'Women and God')
I have never read a theology book, centred on women. I found it very difficult to put this book down. I particularly found the way Deborah is shown to be a strong, yet faithfully obedient when working with Barak, enlightening.
'Women and God' is not only a great reference book, but will also as an excellent discussion starter, in all sorts of settings. Kathleen Neilson has definitely become a favourite author of mine.